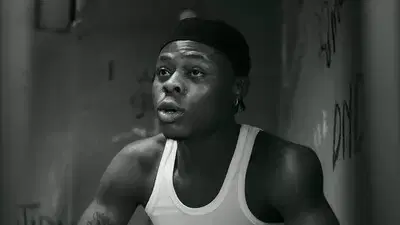 Abuja-based human rights lawyer, Pelumi Olajengbesi, has urged police authorities and the Lagos State Government not to bungle the ongoing investigation into the controversial and grisly death of Nigerian singer Ilerioluwa Aloba, popularly known as Mohbad.
In a statement on Friday, Olajengbesi of Abuja-based law firm, Law Corridor, said the inquest into the harrowing death of the talented musician must not end up like previous investigations into similar incidents where justice wasn't served.
The rights lawyer recalled similar controversial and unfortunate incidents, such as that of 12-year-old precocious Sylvester Oromoni Jr., a boarding student at Dowen College in Lekki, who died under questionable conditions in 2021.
In the same year, Olajengbesi said 14-year-old Karen-Happuch Akpagher, a student of Premiere Academy in Abuja, died controversially after her mother, Vihimga, said doctors discovered that she was raped and condom left in her private part.
Olajengbesi said, "Many other cases of similar unfortunate incidents abound all over Nigeria, but justice cannot be said to have been dispensed in most cases, especially in the cases of Sylvester and Karen-Happuch.
"Let it not be said that after the autopsy conducted on Mohbad's remains on Thursday, September 21, 2023, justice won't eventually be served by the 13-man police investigation committee on the matter.
"Of note, the cases of Sylvester, Karen-Happuch, and Mohbad bring to the fore, the dangers and failure of not addressing the anti-social behaviour of bullying and cultism in our society. Greater penalties should be imposed to deter any future repeat of these crude and unacceptable behaviours.
"In the case of Mohbad, fingers have been pointed in the direction of certain persons. The police authorities and the Lagos State Government should not spare these persons in their probe.
"The investigation must be thoroughly done. Culprits should be made to face the music, no matter how highly placed or connected they are. There should be no scared cows.
"Beyond playing to the gallery because of public outcry, the police must deliver. Justice must be served. For social misbehaviour only abounds when justice is asleep. And this is dangerous for our nation."