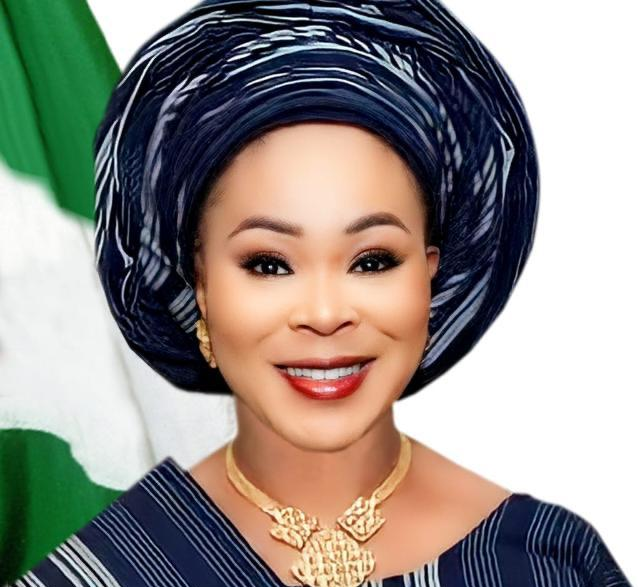 Uju Kennedy Ohanenye
By Emma Una, Calabar
MINISTER for Women Affairs, Dr Uju Ohaneye says the number of women elected into political positions in Nigeria is witnessing a decline in Nigeria , advocacy and charter for gender inclusiveness not withstanding.
Speaking in Calabar at the weekend during a one day National Seminar for Leaders of Political Parties to Review Charter of Demands for Women in Politics, the Minister declared that Nigerian women are facing many challenges which have left them behind politically and therefore efforts should be made to create gender balance by meeting the 35% Affirmative Action for women.
"The Nigerian women were worse hit by the outcome of the 2023 election results as their performance was dismal and abysmal owing to interplay of intrigues and political issues which combined to fail them".
The Minister who was represented by the Permanent Secretary, Dr Alice Egbe said those intrigues relegated women to the background to the extent that the gains made in the past were lost.
"Political space is still very unfriendly for the Nigerian women on issues of leadership and governance and their representation still fall far below 35% . In the 2023 election, 286 women contested the election and only fifteen got elected to the National Assembly, three in the Senate and twelve in the House of Representatives and this cannot be said to be satisfactory performance"
She said efforts must be made to bring adequate gender equality and reforms in governance to make room for sustainable development.
"There should be compensation for women who lost the election beginning from the primaries and also ensure strict compliance to 35% representation right from state to national level because at the international scene, Affirmative Action has moved from 35% to 50% and this will spur women to achieve their constitutional roles to vote and be voted for"
Dr Ohaneye said some political positions are seen as exclusive and reserved for men and should be made an open field for both gender to ensure commitment to more women participation in governance.
Also speaking Ms Beatrice Eyong, United Nation Resident Representative in Nigeria said statistics shows that women are behind in all sphere of development and if the situation remained the same, Nigeria will not have sustainable development.
"15% of households in rural areas are headed by women and in urban centres it is up to 19% and if we calculate in absolute terms, there are millions of households headed by females in Nigeria and if there is no gender inclusiveness to bring the women on the table sustainable development would continue to elude this country"
She listed gender violence, poverty, economic inequality, godfatherism as factors militating against women political advancement in Nigeria,
"There is an increasing feminisation of poverty which wears a female face and if this continues it will affect the people and this will lead to high morbidity because those who are poor cannot access quality health care".
She said democracy is the only form of government which can guarantee inclusiveness but if democracy fails, it is no longer development based because people who are excluded will always bring problem.
She said Nigeria has competent women and result oriented women who are qualified yet most times excluded.