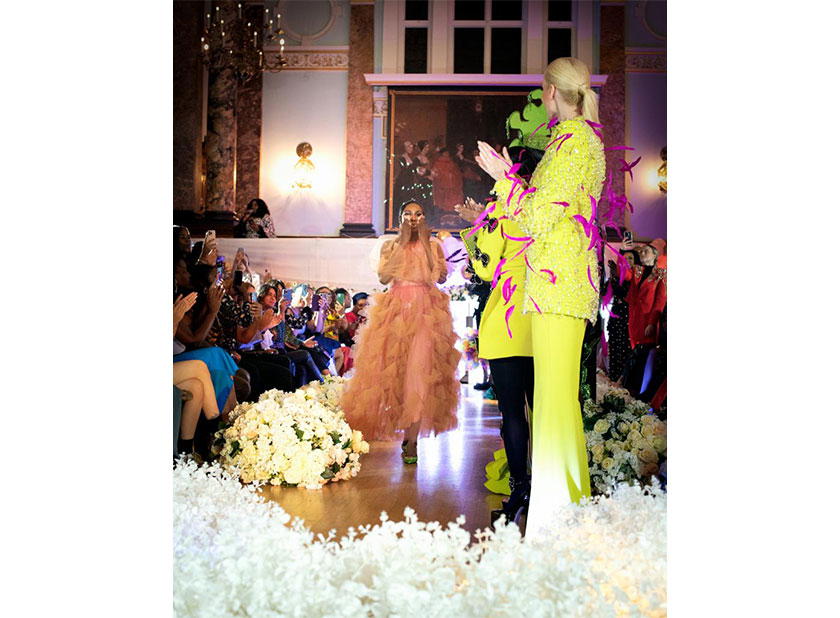 Medlin Couture, a renowned Nigerian fashion brand, showcased its unparalleled creativity and distinctive style on the international stage at the recently concluded London Fashion Week, held on September 19th, 2023. In an exclusive and remarkable feat, Medlin Couture is a Nigerian brand chosen by Vanity Hub Africa to participate in this prestigious fashion event.
London Fashion Week, renowned for its influence on global fashion trends, provided an exceptional platform for Medlin Couture to demonstrate its unique blend of African culture and contemporary fashion, captivating an international audience.
Optiva Capital Partners, the leading Investments Immigration giant in Africa, specializing in Investments Services & advisory, Insurance, and Wealth Management, played a pivotal role as the official sponsor of Medlin Couture's participation in London Fashion Week.
Medlin Couture's runway collection, inspired by the rich heritage of Nigeria and the fusion of traditional and modern elements, garnered immense attention and admiration from fashion enthusiasts, industry insiders, and the media alike. The collection beautifully showcased the brand's commitment to innovative design, meticulous craftsmanship, and sustainable fashion.
Mimi Yina, the visionary force behind Medlin Couture, expressed her gratitude for the opportunity to represent Nigeria on the international stage. She stated, "Participating in London Fashion Week has been a dream come true. It allowed us to showcase our unique Nigerian perspective on fashion, and we are immensely grateful to Optiva Capital Partners for making this journey possible.
They are your one-stop shop if you want to obtain a second passport from countries like the USA, Canada, Greece, or any of the Caribbean countries. "
As a brand, Medlin Couture remains dedicated to creating fashion that transcends boundaries and resonates with diverse audiences worldwide. Their successful debut at London Fashion Week reinforces their position as a prominent name in the global fashion landscape.
For more information about Medlin Couture and its collection, please visit https://www.instagram.com/medlincouturecollection/
About Optiva Capital Partners:
For over a decade, Optiva Capital Partners Limited has been a beacon in the Investments Immigration industry. Supported by a rich network of elite international partners in specialization Investments Immigration, Investments services, advisory, Wealth Management, and Insurance Services, Optiva has established a reputation for excellence with a broad base of knowledge and experience from years of providing solutions to thousands of families.
For media inquiries and interview requests, please contact: