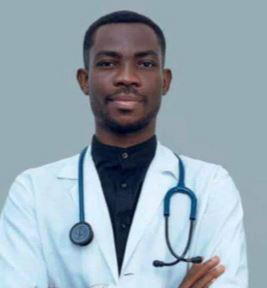 The management of the Lagos University Teaching Hospital, Idi-Araba, has denied allegations that one of its house officers, Dr Michael Umoh, died after a 72-hour call.
This is contained in a statement issued by LUTH management team in Lagos on Thursday.
"LUTH management understands the fact that the family of Dr Umoh is presently mourning the death of their beloved son and requested the foreclosure of any media engagement regarding the death of their son. It is important for us as a management to make clarifications regarding the circumstances surrounding his death.
"Dr Umoh died on Sept 17 while in church with his parents. The management was informed, and the death was later confirmed by one of the Consultants in his unit (Neurosurgery).
"The death of Dr Umoh is unfortunate but the narrative of a 72 hours non-stop shift is false.
"The record from Neurosurgery unit shows that the last time he was on call was 13th and 14th September, 2023.
"He was not on call on the 15th, 16th and 17th (the day he died), contrary to the insinuations on social media. He was at home with his parents on Sept. 16 and Sept. 17," the management said.
Prior to this time, the management said, he was on call on the Sept. 7 and Sept. 8.
"This shows that Dr Umoh was on call for a total number of four days in September, 2023.
"A delegation from LUTH visited the family on Wednesday to commiserate with the family and to get more details of the circumstances surrounding his death.
"The parents gave the details of what they thought must have contributed to his death but pleaded that the wish of the family be respected and that the narrative is not for public consumption," it said.
The management described Dr Umoh as a hardworking and diligent house-officer, and a very promising young man.
It said he will be sorely missed by his friends and colleagues.
"May his soul rest in peace, and may the Almighty give the family the fortitude to bear the irreparable loss" LUTH said.