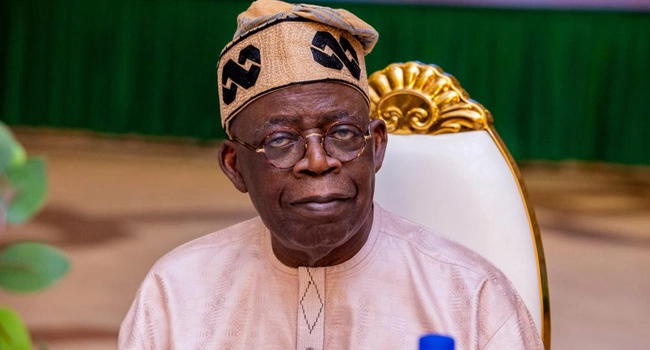 President Bola Tinubu
By Fortune Eromosele, ABUJA
A group, the Zamfara Conflict Resolution Concern Forum, ZCRC, has called on President Bola Ahmed Tinubu to declare state of emergency in the state.

A statement by the Group's convener, Tukur Sabi Gusau, once again, appealed to the federal government and worried over the alleged continued absence of the state's Governor, Dauda Lawal.

The statement read: "We urge the Federal Government under President Bola Tinubu to immediately set the stage for the declaration of and indefinite state of emergency on the state in view of Governor Lawal's abandoning the state in the face of daunting security challenges.
"The only available option for the rescue of the people of Zamfara from Governor Lawal's administration that had within such a short time acquired the reputation of being the worst in the history of our state in terms of any capacity to generate confidence in achieving credible national goals, is the declaration of a state of emergency by the Federal Government.

"With such level of lack of strong leadership at the state, it is understandable that criminals and killers feel emboldened and see an opportunity to exploit the system leading to an increase in their confidence and competence in subverting the state and compromising our security.
|
"Finally we categorically state that the people of Zamfara cannot continue to live and die under the dictates of killers, kidnappers, rapists and sundry criminal groups that have deprived us of our rights to live in peace and security".