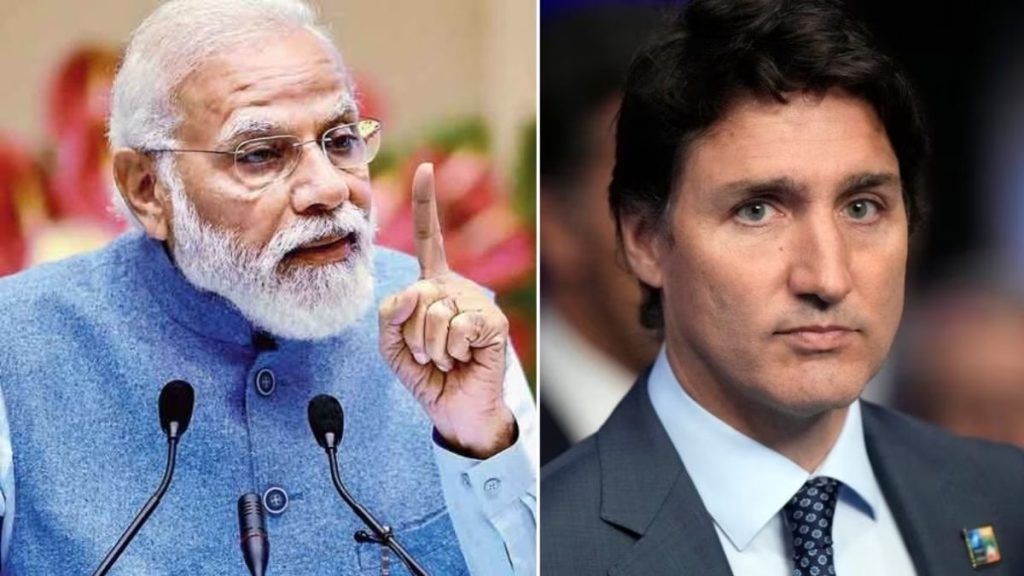 India has halted offering visas to Canadians until further notice, according to a leading visa service provider, Financial Times reports.
The development was borne out of an apparent deepening dispute between the two countries over the killing of a Canadian Sikh that has plunged relations to their lowest point in years.
"Due to operational reasons, with effect from 21 September 2023, Indian visa services have been suspended until further notice," BLS, a company that provides outsourced visa services for Indian diplomatic missions, said on its website on Thursday.
India's external affairs ministry declined to comment, referring questions about visa issuance to a press briefing to be held in New Delhi later on Thursday afternoon.
The dispute erupted this week when Canada's Prime Minister Justin Trudeau said on Monday that the country's intelligence agencies were pursuing "credible allegations" connecting Indian "agents" to the killing of Canadian Sikh separatist Hardeep Singh Nijjar and expelled a senior Indian diplomat. Nijjar was shot dead outside a Sikh gurdwara, or house of worship, in a Vancouver suburb by unknown assailants in June.
Ottawa's airing of its suspicions of New Delhi's involvement in an extraterritorial killing created a furore in India and was firmly rejected by Narendra Modi's government, which described the allegations as "absurd and motivated" and expelled a Canadian diplomat.
India's government on Wednesday issued a warning for its citizens travelling to or within Canada, urging them to "exercise utmost caution" because of "growing anti-India activities and politically condoned hate crimes and criminal violence".
Before his death, India had designated Nijjar as a terrorist and sought his arrest in connection with several criminal cases. Nijjar had been working to organise an unofficial referendum among diaspora Sikhs on the creation of an independent state for the religious minority in the northern Indian province of Punjab, a notion New Delhi vehemently opposes.
Canada is home to one of the world's largest Indian diaspora populations, with about 700,000 Indian citizens and another 1.6 million people of Indian descent, according to the High Commission of India in Ottawa.
Bilateral trade in goods between the two countries amounted to $10.5bn last year, according to Financial Times.
The Modi government has accused Canada of turning a blind eye to extremism and threats against its diplomatic premises and personnel. Earlier this year, it lodged diplomatic protests in the UK and US after separatist Sikh demonstrations outside its posts in London and San Francisco.