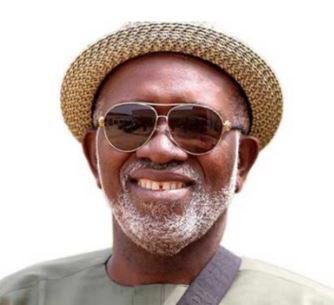 By Chinonso Alozie
Ahead of the November 11 gubernatorial election in Imo State, the Labour Party, flag bearer, Senator Athan Nneji Achonu, has promised that his government would increase women participation in his government from 35% to 45%.
He disclosed this to newsmen on Sunday, at one of his local government campaign tour, in Owerri North council area in the state.
According to Achonu, "One of the things my government will do include to give 45% affirmative action to women against the Federal Government's approved 35%, which means that women would be allowed to occupy 45% of all appointments in his administration.
"By the time we are voted into power, my government holds lots of prospects for Owerri North, including ensuring their status as part of the Owerri Capital Territory is enhanced with befitting infrastructure for a modern city.
"Owerri North, despite proximity to the municipality, is still adorned by the look of a glorified village and promised to transform the local government area to its rightful status. Let me say this again, our government will establish an industrial processing zone in each of the 27 local governments in Imo State in order to create meaningful jobs for Imo people.
"Through our industrialisation programme, people outside Imo State could come here for jobs and employment. I will ensure that electricity is everywhere in Imo State just in my one year in office. I will build two industrial parks in each of the three senatorial zones of Imo State. This will create a massive job for Ndi Imo," he said, adding: "I will guarantee local government Autonomy and conduct free and fair local government elections within six months in office."
On the insecurity challenges in Imo state, the LP governorship candidate was of the plan that; "I will establish, equip, and empower local government vigilantes to safeguard the life and properties of Ndi Imo. There will be no more bloodbaths in Imo State once I take over the government. I have come to rebuild Imo and bring development to Ndi Imo.
"Please, those that know the All Progressives Congress, APC government should advise them to start packing out of the Government House; they must not touch any government properly."