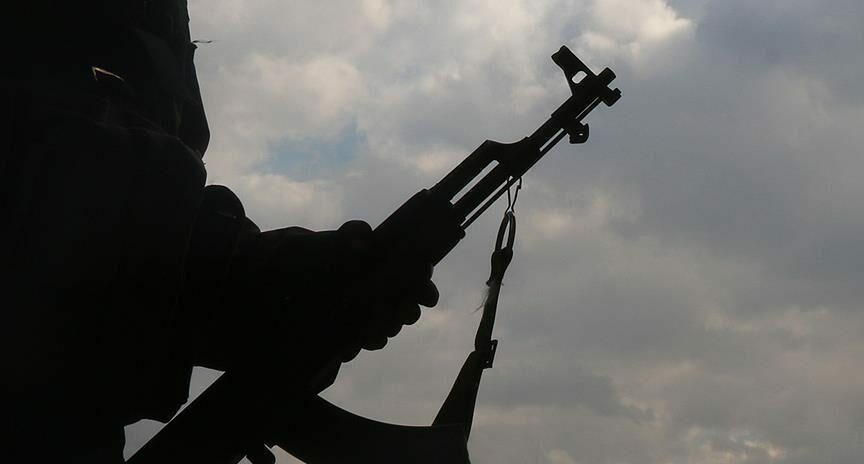 Stock
A 13-year-old boy, Abraham Stephen has narrated how he miraculously escaped being kidnapped in Owo, Ondo state. Abraham, who said he left home, due to maltreatment from his mother, walked into the hands of abductors.
Narrating his ordeal, at the office of the Nigeria Security and Civil Defence Corps (NSCDC) in the state, the victim said he was picked up at AUD primary school Iyere Owo, by two young boys dressed in black hooded kaftan and they threatened to shoot him if he shouted or attempted to run
He said that he was coerced to follow them, and upon entering the car, he saw two more young boys also dressed in black hooded kaftan.
Saturday Vanguard learnt that the abductors were taking him to lbadan, Oyo state, when they ran into a police checkpoint. For fear of arrest, they asked the boy to alight from the vehicle and join a commercial vehicle with the instruction to wait for them to get to Ibadan.
But all the commercial vehicles refused to stop, wondering why a boy of his age would be travelling alone on the highway.
However, one of the cars travelling to lbadan, stopped and picked him up. After questioning him, the good Samaritan became worried why a boy of his age would be travelling to Ibadan unaccompanied and decided to take him to the NSCDC office at FEMA along Agbogbo road
According to him" when they asked me to enter their vehicle, they threatened to shoot me if I shout or try to run away. "When we got to a police checkpoint, they told me to get down from the car for fear of arrest by the police. They told me to board a car going to Ibadan that they would be waiting for me there.
"But the car that picked me instead of taking me to lbadan, took me to the office of the NSCDC.
"I noticed that a Jeep that was on our trail from the spot where the driver picked me up drove off and stopped trailing us as soon as the car turned to NSCDC 's office.
Speaking on the incident, the state spokesperson for the state command of NSCDC, Daniel Aidamenbor, said that the boy was rescued by a good Samaritan who brought him to the NSCDC Ondo Command Anti-Human Trafficking Unit.
Aidamenbor said that " The mother of the victim, Stephen Ajayi Toyin was contacted and was asked to come for her son in Akure. She was shocked upon her arrival.
"She narrated that she left her son at home for the market, she was away in the market when she received a call from officer of NSCDC that her son was in their custody.
The NSCDC spokesperson noted that the victim had been handed over to his mother.