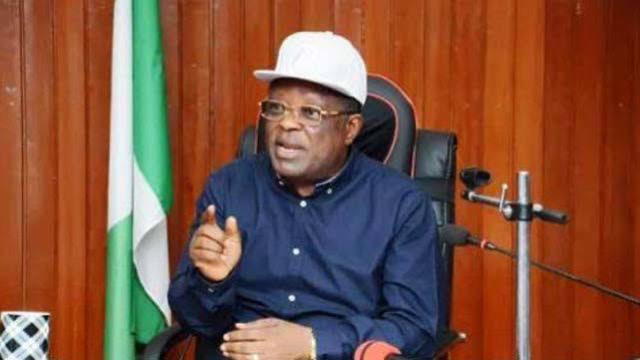 Umahi
•Tasks firms to learn from Sermatech
LAGOS—THE Minister of Works, David Umahi, has insisted that there is no going back on the construction of concrete roads saying President Bola Tinubu has approved that it should be enforced.
He, however, urged road construction companies nationwide to learn from the ingenuity of Sermatech Nigeria Limited.
Sermatech is an indigenous road construction company currently handling a 28.6-kilometre stretch from Odukpani to Itu in the ongoing dualisation of the Odukpani/Itu/Ikot-Ekpene Road which cuts across Cross River and Akwa-Ibom states.
Umahi, who visited the ongoing road dualisation exercise handled by the company from the power plant section in Odukpani, Cross River to Oku Iboku, in Akwa Ibom State, said he was proud of what he saw on the ground.
The dualisation project includes the construction of four bridges.
The minister was accompanied by the Managing Director Mr Isioma Eziashi, his Project Manager, Dr Joe Ukpata, and Site Engineer, Iheanacho Chibieze.
Speaking after inspection, Umahi said: "This is an indigenous contractor and we are very proud of what he is doing. I want more indigenous contractors to come and learn from Sermatech.
"I understand we owe you some money, I will ask my people to pay you immediately. I urge you to stick to the standard technical aspect of this construction work. Allow for 60 days of consolidation through vehicular movement.
"We are gradually moving to a new era of concrete roads in the country, which is tagged: Renewed Hope Reinforced Concrete Agenda. This idea is that of President Bola Tinubu and we are going to enforce it."