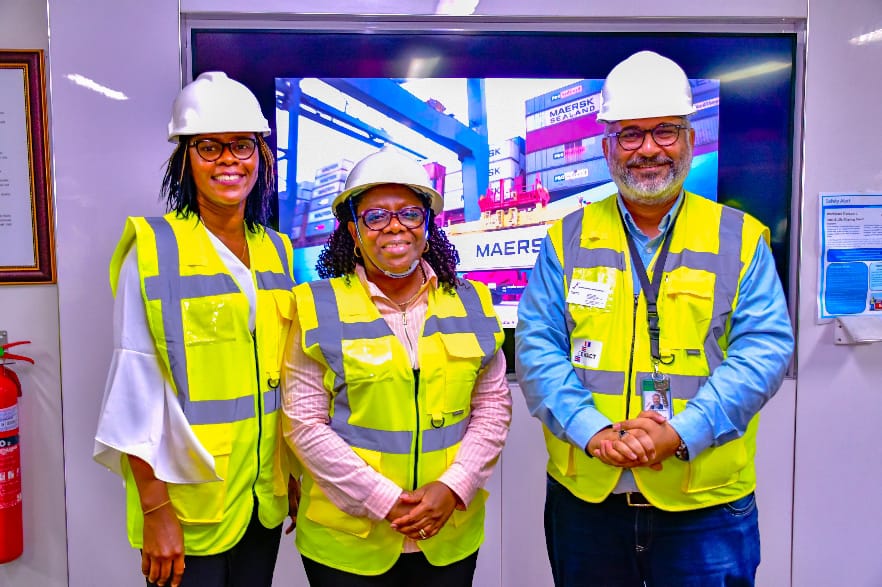 By Ezra Ukanwa, Abuja
The Federal Government, FG, has disclosed plans to encourage barge movement of containers from the Onne port and other Eastern ports to the hinterlands.
The Permanent Secretary, Federal Ministry of Transportation/ Marine and Blue Economy, Dr. Magdalene Ajani, disclosed this recently during an assessment visit to the Onne port in Rivers State, which is currently being managed by the West Africa Container Terminal (WACT).
Speaking during the visit, Ajani pointed out the need for the National Inland Waterways Authority and the Nigerian Ports Authority to collaborate with Boat and Barge Operators Association to synchronize and develop a methodology that will result in the movement of containers in barges from its current location to the hinterlands.
The Permanent Secretary, who commended the immense efforts of WACT to provide within the port a beautiful work environment that meets international best practices, said "They are doing a great job".
According to her, these efforts are, however, being hampered by a basic challenge of goods evacuation from the port as a result of some bad segments of the access road leading from Eleme Junction to Onne Port. She, however, assured that government will proffer solutions to the situation in no distant time.
On his part, the Managing Director of WACT, Naved Zafar, said: " We believe in Nigeria. And this belief has helped us set high ambition. It is equally the same belief that has made us to further expand and modernize the terminal.
"The West Africa Container Terminal is equally committed to supporting the Federal Government's drive to promote non-oil export out of the country", the MD added.