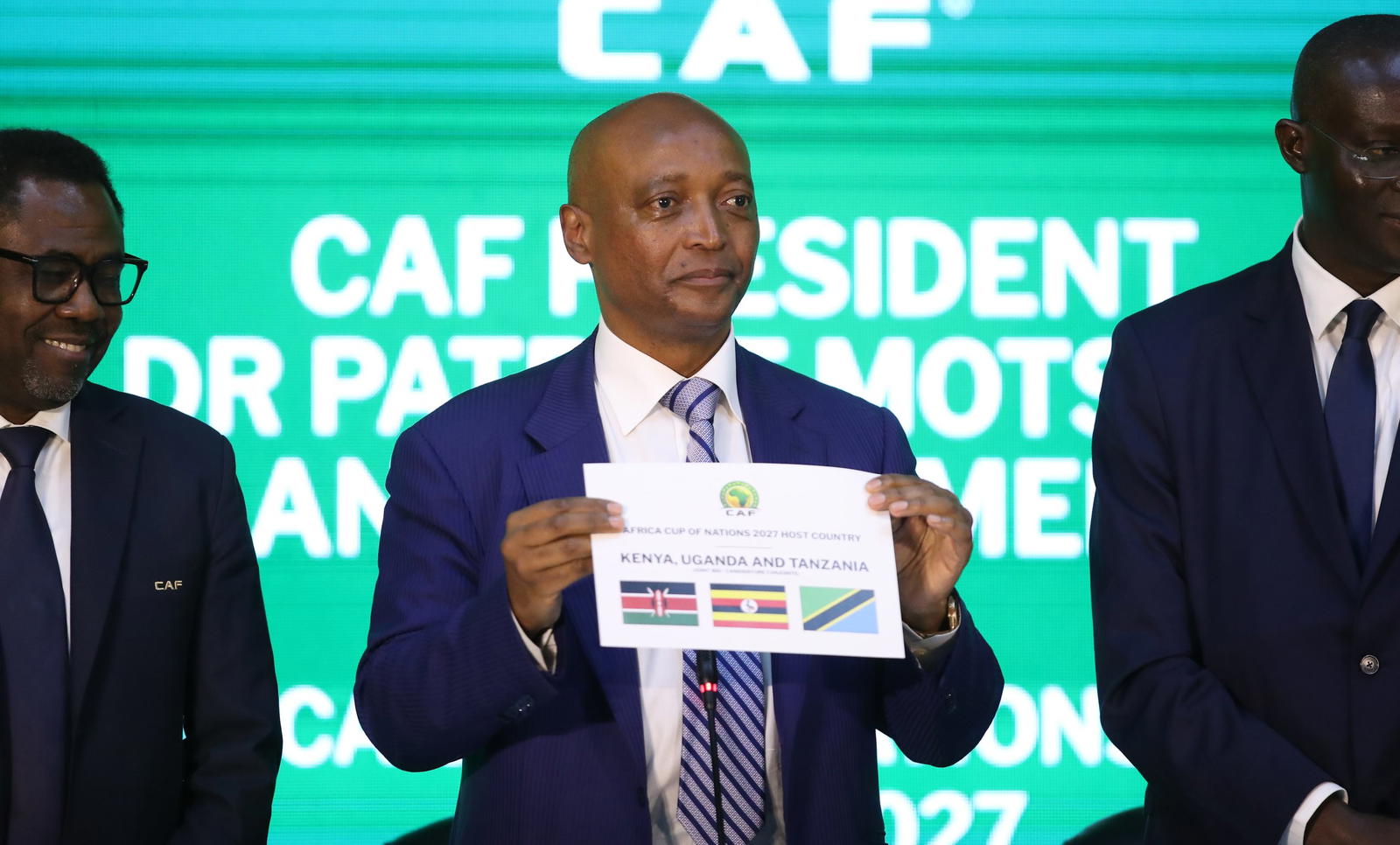 Photo Credit: CAFOnline
East African leaders on Wednesday hailed the awarding of the 2027 Africa Cup of Nations (AFCON) to a joint bid by Kenya, Tanzania and Uganda.
It is the first time the premier sport event in the continent will be staged by three countries after Ghana/Nigeria (2000) and Equatorial Guinea/Gabon (2012) co-hosted previous editions.
The trio won a contest also involving Botswana, Egypt and Senegal after favourites Algeria withdrew on the eve of the vote, saying they had a "new strategy for developing football".
Egypt have hosted the biennial tournament five times, most recently in 2019, and Senegal once, in 1992. Botswana were hoping to stage the AFCON for the first time.
"We are grateful to have the opportunity to host AFCON 2027 in collaboration with Kenya and Uganda," Tanzanian President Samia Suluhu Hassan said on X (formerly Twitter).
"I congratulate everyone who played a role to make sure our country secures this rare opportunity.
"I now order the ministry of culture, arts and sports to make proper preparations, including to complete the construction of two new stadiums in Dodoma and Arusha on time, to the required standards."
Kenya's Deputy President Rigathi Gachagua also took to X to express his delight at the AFCON returning to east Africa for the first time since Ethiopia hosted it in 1976.
"It is quite exhilarating to receive the news that the joint bid by Kenya, Uganda and Tanzania to host the 2027 (AFCON) has… been accepted by the Confederation of African Football.
"The Pamoja (together) bid fronted by President @WilliamsRuto and the other heads of state was one of its kind as it underscored our readiness to work together to ensure the competition comes to East Africa."
Nuur Mohamud Sheekh, a spokesman for the east African regional bloc IGAD, rejoiced in a social media post that the Kenya, Tanzania and Uganda bid had been successful.
"This show of confidence is a testament to our region's passion & commitment to sports," he said.
"We eagerly anticipate harnessing the unifying power of sports to foster harmony across our region & the African continent at large."