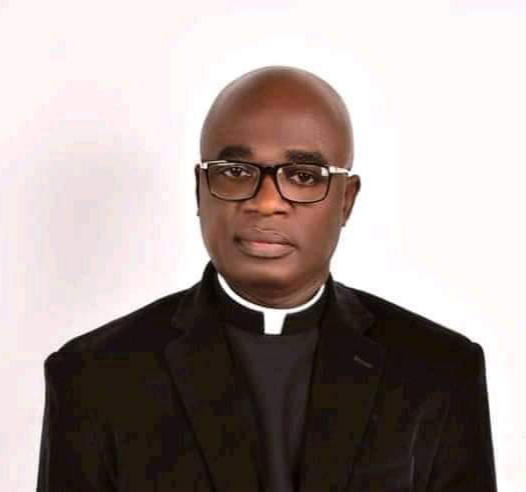 Governor Hyacinth Alia of Benue on Tuesday said the State was not a dumping ground for criminals.
He urged abductors of his Commissioner for Information, Culture and Tourism to immediately release him.
Alia said this while addressing his supporters at the IBB Square in Makurdi on Tuesday to celebrate his victory at the State Governorship Election Petition Tribunal on Saturday.
He said those who kidnapped the commissioner had few hours to release him unhurt, adding that the state was not a dumping ground for criminals.
The governor said lines must be drawn between the good and bad in the society, saying that home grown terrorists and bandits have no place in the state.
He commended the family of the abducted commissioner for their patience, and assured that security agencies would leave no stone unturned to ensure that he was released unhurt.
Speaking on his achievements in the first 100 days in office, Alia said that he had already started construction of 16 township roads within the state capita.
He said that other major towns would soon receive similar attention.
Reacting to his victory at the Tribunal, he said that the decision of the tribunal was a reminder that one cannot toy with the mandate of the majority.
He said that God had used him to bring back smiles on the faces of residents of the state.
According to him, lot of things had gone wrong in the state but his government would do everything possible to rebuild and make it better for all.
He said palliatives would soon be distributed to all 23 local government areas across the state, as the trucks of grains have arrived.
On his plans for youths in the state, the governor said the ICT training programme which was slated to commence soon, would afford the youth the opportunity to acquire professional skills.
He said his administration would ensure the return of all IDPs back to their ancestral homes.
Alia said that banditry and terrorism would not be allowed to have a place in the state under his watch.