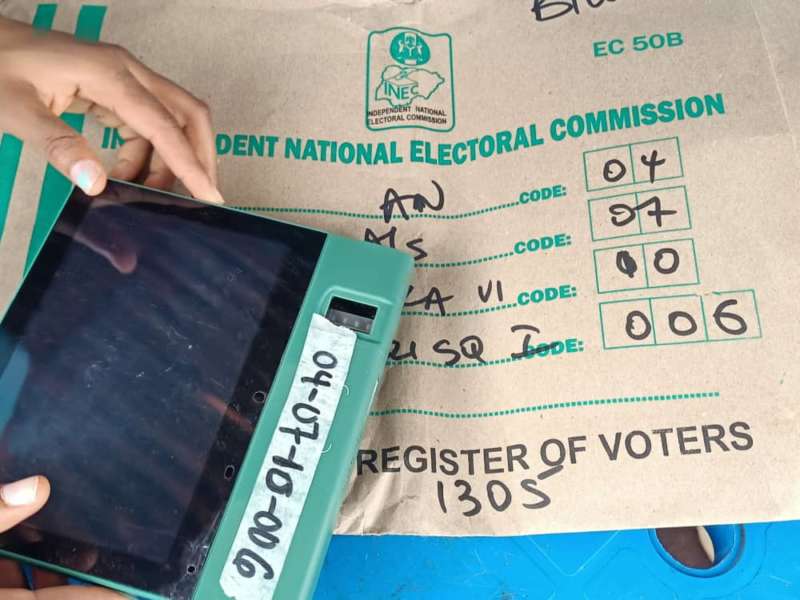 Ahead of the November 11 gubernatorial elections in Bayelsa State, the Independent National Electoral Commission (INEC) has promised that the Bimodal Voter Accreditation System (BVAS) will be used for the accreditation of voters and transmission of results.
The new Resident Electoral Commissioner (REC), Obo Effanga, made this known while stating the commission's plans for the upcoming election at a press briefing held at the Prof. Mahmood Yakubu Media Centre, in Yenagoa.
His words: "Nothing has changed in the process of elections in Nigeria. We are still going to conduct elections based on provisions of the Constitution, the Electoral Act, and INEC guidelines.
"After voting at the polling units, the votes will be counted there; they will be recorded in the physical result sheets, and we will use the BVAS to take a snapshot of the result. They will be taken to the collation centre where the results would be authenticated, while the photograph taken will be uploaded onto the IREV.
"Then, we will move from the wards collation to the local council collation. From the local council collation, we would come to the state collation, and that will be where the final collation will be done. The result will then be announced, and a winner will be declared."
Effiong also gave assurances that his team would do their best to conduct a credible election in line with the constitution and the Electoral Act.
"I assure you, on behalf of my team, we will do our best to conduct a good election taking into cognisance what the Constitution says. What the Electoral Act says and what the guidelines for the election will be. We are getting set for the election and we will do all we can to ensure that this is a success."