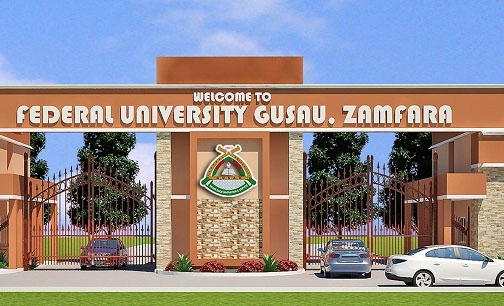 By Idris Salisu, Gusau
A large number of armed bandits invaded the hostels of undergraduates of Federal University Gusau, FUG, in Sabin Gida area of Zamfara State, and abducted an unspecified numbers of female students in the early hours of today, Friday.
Mohammed Ameen, a resident of Sabon Gida where the off-campus hostel is located, told Vanguard on phone that the bandits stormed three female students hostels at night and took away many students.
According to him, the victims were many. He added that some narrowly escaped and that no one knows how many were abducted.
Ameen said: "As I speak with you, many of the female students were kidnapped by the bandits except those who narrowly escaped.
"We are yet to confirm the number of students kidnapped but the bandits entered three hostels and kidnapped all the students living there.
"It is difficult to ascertain their numbers now."
Another source from the same area told Vanguard that the bandits engaged troops of the Nigerian Army in a fierce gun battle but that it did not stop the bandits from escaping with the kidnap victims.
The source said: "In fact, it was a terrible and serious battle between the armed bandits and the Nigerian troops. Yet the bandits manage to escape with the kidnapped victims."
At the time of filing this report, spokesperson for the university, Umar Usman, did not respond to several calls to him.
Likewise, the Police Public Relations Officer, PPRO, ASP Yazid, only responded through text message.
He said, via SMS: "In a meeting. Will call you back later."