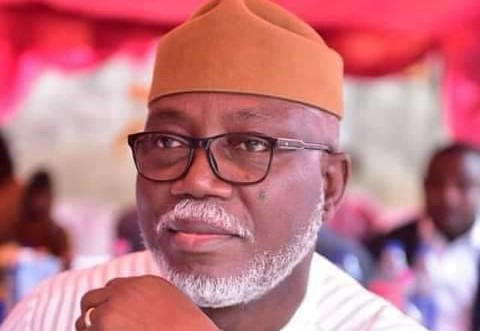 Deputy governor, Aiyedatiwa
By Dayo Johnson, Akure
The Ondo Professionals For Good Governance Initiatives (OPGGI) has said that any attempt by the embattled deputy governor, Hon Lucky Aiyedatiwa, to approach the court and half his impeachment signifies guilt.
Recall that the state House of Assembly has commenced the process of impeaching the deputy governor over alleged gross misconduct.
The group warned him not to petition the law court to half the impeachment process.
A statement issued and signed by its chairman, Pastor Adeyemi Kayode, in Akure, asked the deputy governor to allow the democratic processes to run their course, noting that the lawmakers' actions are under public scrutiny.
Kayode said that "We have credible information that the Deputy Governor is seeking legal intervention to halt his impeachment process. As vigilant observers, we urge the Deputy Governor to refrain from such an action.
"Although we suspect that his impeachment may be controversial, we are equally interested in the allegations the lawmakers have raised against him.
"Contrary to other states where impeachment proceedings are conducted in secrecy and unconstitutionally, we have faith in the House of Assembly's decision to adhere to due process in this impeachment.
" This will only bolster our democratic process and establish a beneficial precedent.
"We fervently hope that Mr. Aiyedatiwa will choose the path of integrity, exemplifying the spirit of a true Ondo son by submitting to investigation and allowing the world's greatest court, the court of public opinion, to objectively assess the situation.
"As stakeholders, we are dedicated to ensuring no one is unjustly persecuted. We acknowledge that the deputy governor is yet to be impeached and has only been served an allegation letter.
" We urge him to present his defense and reveal to the world the truth behind this drama."
The group appealed to the House of Assembly to serve as an impartial arbitrator, ensuring the preservation of the state's and the people's interests during the impeachment proceedings.