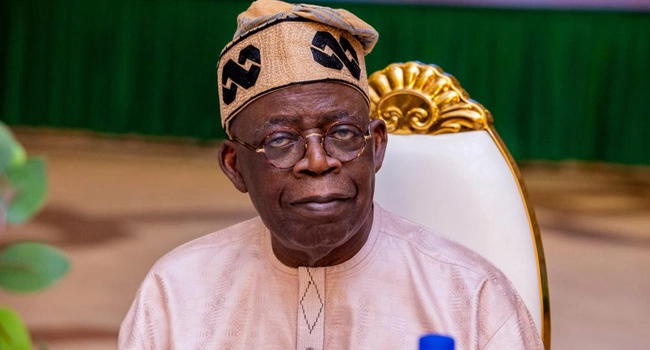 President Bola Tinubu
By Dayo Johnson
THE pan-Yoruba socio-political organisation, Afenifere, yesterday, lamented that Nigeria is becoming increasingly ungovernable, following the increasing state of insecurity across the country.
Afenifere said this after its meeting at Isanya Ogbo in Ogun State.
In a statement by its National Leader and Secretary, Chief Ayo Adebanjo and Chief Olusola Ebiseni, respectively, the Yoruba body said: "The people of Nigeria are alarmed by the spate of insecurity in the country, where Nigerians are now mindlessly not sparing security agents in their numbers, with rescuing military aircraft brought down with impunity in Niger State, scores of university students abducted in Zamfara and are still with their abductors and fate unknown.
"Military officers were mowed down shamefully in Imo State.
"With hunger in their belly, Nigerians cannot sleep with the two eyes closed. Nigeria is becoming increasingly ungovernable and ungoverned, despite pretences."
On the proposed strike by the NLC, it said: "Since the removal of oil subsidy and other economic policies hastily pronounced without planning for the collateral effects, the Nigerian masses have been abysmally pauperised.
"Afenifere restates its commitment to welfare economics as opposed to the neo-liberal economic policies currently being pushed.
"The Federal Government needs to open up to Nigerians and those in power to come down from their ostentatious lifestyles.
"From the humongous number of 50 Ministers with an intractable number of aides, it is unacceptable that the people are being called upon to make further sacrifices."