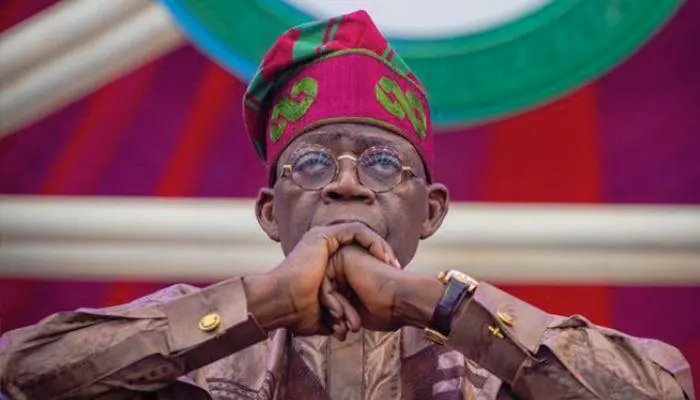 •Says tobacco use impedes realisation of SDGs
By Gabriel Ewepu
AS Nigerians continue to grapple with non-communicable diseases, the Nigeria Tobacco Control Alliance, NTCA, yesterday called for upward review of fund for tobacco control in order to drastically reduce the number of infected Nigerians.
The call was made by NTCA at a briefing on tobacco control budgeting, with chairman of the group, Akinbode Oluwafemi, pointing out abysmal performance of Sustainable Development Goals, SDGs, especially Goal 3; Good Health and Well-being; Goal 11; Sustainable cities and communities; Goal 12; Responsible consumption and production; Goal 14; Life below water; and Goal 15; life on land tobacco use continues to impede their realization, due to poor funding.
He said: "During the recently concluded 78th Session of the United Nations General Assembly, UNGA, in New York, USA, it was noted that only 15 per cent of the Sustainable Development Goals, SDGs, are on track to meet target, necessitating calls for cash and commitments from member nations to rescue the stalled development goals.
"Nigeria adopted the SDGs and integrated them into her development framework since the launch of the SDGs in 2015. While optimistic analysts may argue that some progress have been made towards the attainment of the goals, it is undeniable that we are still a long way from hitting the mark.
"Persistent advocacies have been made for the allocation to the health sector to reach the recommended 15 per cent to address critical deficits. We applauded the federal government when, for the first time, over N1 trillion (accounting to 5.75 per cent of the entire budget sum) was allocated to the health sector in the 2023 Appropriation Act. We had noted that it was a step in the right direction.
"Regrettably, the allocation to tobacco control plunged by 50 per cent to N4.7 million in 2023, from ?9.4 million of the previous year.
"This unfortunate slash of funding from the national budget has slowed down tobacco control efforts in the country, whilst threatening the gains painstakingly made through the years.
"It is evident that there are competing priorities in the health sector, underscoring the need to funnel monies to deal with critical issues.
"This is why tobacco control funding must be expressly prioritized because tobacco is a major contributor to global non-communicable diseases burden."
He stated further that President Bola Tinubu was on the right track to declare war against drug abuse, but encouraged him to make tobacco control a key strategy in combatting drug abuse scourge and expressed optimism that it would go a way to deal with one of the root causes of drug use.
the amount in the 2024 Appropriation Bill to deal with myriad issues occasioned by tobacco use.
He also called for institutionalization of tobacco control funding and following through with 100 per cent release of budgeted sums will boost the implementation of life-saving provisions of the National Tobacco Control Act, 2015, and its Regulations of 2019.
Meanwhile, the Programmes Manager, NTCA, Chibuike Nwokorie, said: "In terms of funding, there is donor fatigue, it gets to a time donors will not be here for ever and we are concerned as an alliance, and when the donors are not here, what happens is what nobody can tell.
"The National Tobacco Control Act, 2015, and its Regulations of 2019 made specific how tobacco should be funded in the country, and we are calling on the National Assembly to see how to increase the current budgetary allocation because it is so laughable to allocate N4.5 million to control tobacco in the whole of Nigeria, a country of over 200 million people.
"What we calling on government is for tobacco control to be properly funded, and when it is funded, let there be proper release and proper use in order to save the future because if nothing is done now, we will not be able to control it."