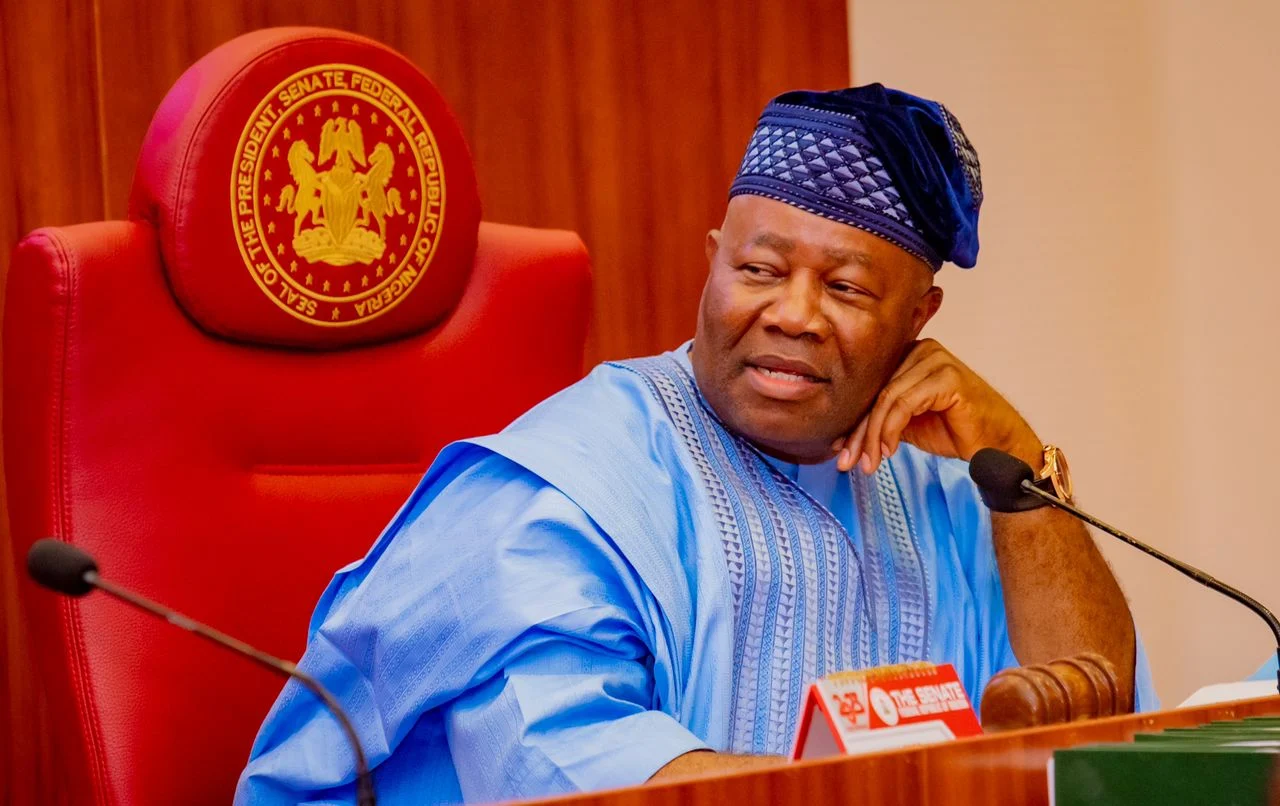 Akpabio
By Gabriel Ewepu
ABUJA – South-South leaders under the auspices of South-South Solidarity Group, SSSG, Friday, hailed the President of the Senate, Senator Goodwill Akpabio, over unwavering leadership of the 10th Senate as he marks 100 days in office.

The commendation was made in a statement signed by the Patron, SSSG, Engr Benjamin Ogede, and Convener, SSSG, Comr Peter Ilefa respectively.

According to the sociopolitical movement of the South-South, Sen Akpabio-led Senate and the National Assembly is on the right track and bent on ensuring Nigerians receive and enjoy democratic dividends uninterrupted.

The statement reads in part, "Senator God'swill Obot Akpabio, through his track record, has to his credit, great accomplishments in his years of service, especially in the executive arm of government, where he recorded huge successes as state governor, and federal minister as well.

"He is a profound rewarder and an achiever that deserves unlimited commendations, rather than a call to halt his leadership of the Senate at a time of dire need for national integration.

"South South Solidarity Group felicitates Senator Akpabio's unwavering leadership of the 10th Senate, as he marks 100 days in office."

However, the group called on senators to put the nation first as some called for removal of Akpabio as senate president.

"We sue for peace and understanding amongst the membership of the red chamber, while assuring the distinguished senators of Senator God'swill Akpabio's leadership and tenacity.

"We believe in his leadership style and that has become the hallmark of great representation among the people of the South South geopolitical region."

Meanwhile, in conclusion, the South South Solidarity Group extended its hands of fellowship to dissenting voices.

The group appealed to senators fanning the embers of disunity, aimed at truncating the progress made by the Akpabio-led Senate leadership to rather accept the stretched out arms of reconciliation and fellowship of the incumbent, in order for him to take the 10th Senate to the end of a successful legislative tenure in 2027.

"We therefore urge them to integrate with the agenda that seeks to bring legislative successes to the red chamber, and expunge divisiveness which will rather bedevil the extant harmonious working relationship in the chamber", it added.