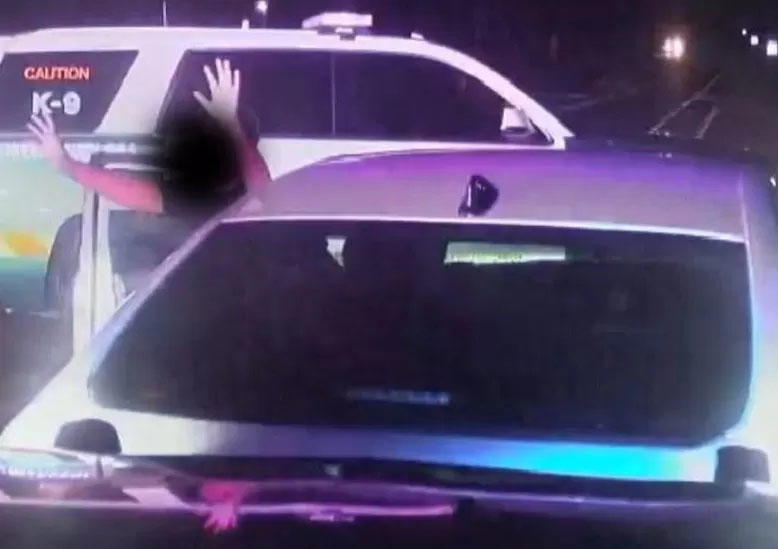 Pulled over.
Police in Florida got a shock when the driver they stopped on a major highway turned out to be a 10-year-old boy.
The boy and his 11-year-old sister were stopped in Alachua, hundreds of miles from where they were reported missing by their mother earlier in the week.
Police said the pair had made their runaway bid after she had confiscated their electronic gadgets.
"Much to their surprise deputies observed a 10-year-old male driver exit, with his sister," they said.
The Alachua County Sheriff's office described the traffic stop as "high risk" and late at night – 03:50 local time (07:50 GMT) on Thursday.
The white sedan the pair had been travelling in had been reported missing by their mother in North Port, Florida. The city is more than 200 miles (320km) from Alachua.
Officers learned that "both children were upset with their mother because she took away their electronic devices, which is believed to have been done because they were not using them appropriately," the sheriff's office said.
Police added there was no reason to believe they were being mistreated at home.
The children's mother drove three hours north to Alachua to collect her children.
"Our detectives did speak with their mother at length who was clearly doing her best to raise two young children. And she was very receptive to the recommendations they provided in helping her get assistance," police said.
The legal age to obtain a learner's permit in Florida is 15, while drivers must be 18 years old to apply for a full licence. BBC