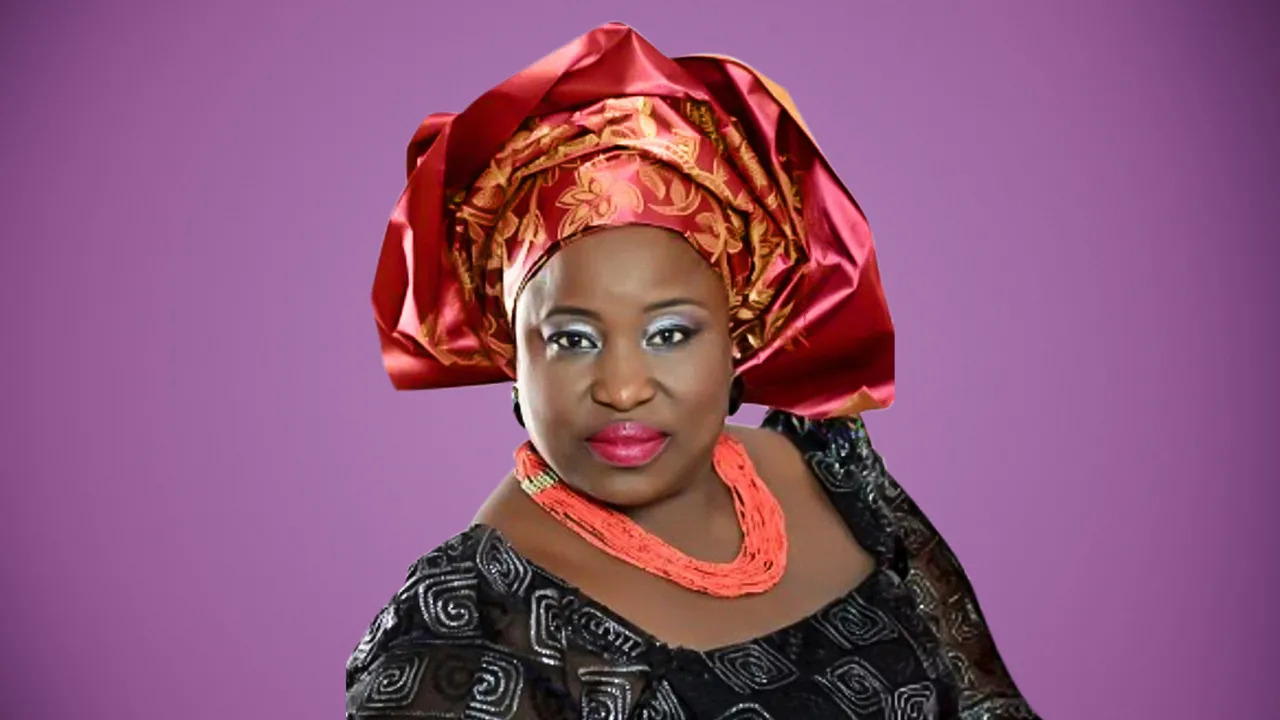 By Benjamin Njoku
Startling revelations have been made regarding the death and aftermath of Cynthia Okereke's abduction last year alongside actor Clemson Cornel Nonyelu, popularly known as 'Agbogidi', by unknown gunmen while they were filming in Enugu.
The veteran actress died last month (Tuesday, July 11), almost one year after that traumatic experience.
However, what is more disturbing at the moment is the fact that Cynthia's family is finding it difficult to raise money for her burial rites.
In a telephone chat with the deceased's husband, Mr Okechukwu Okereke during the week, he lamented that he was the only person planning his wife's burial rites with assistance from his son.
According to him, his wife's remains may be laid to rest in the second week of October in his home town. Though he didn't announce a specific date, the husband said he was in dire need of financial assistance to give his wife a befitting burial rites.
He confirmed that his wife died as a result of the shock she sustained following her kidnap experience last year. Mr Okereke said since her abduction and release, his wife had been in and out of the hospital before her untimely demise last month.
Agbogidi also confirmed to our reporter that while they were in the kidnappers' den, the late actress was begging the bandits to bring her HBP drugs for her, which they reluctantly obliged her.
In the words of the deceased's husband, "After the kidnapping issue, the trauma came in. She developed leg problem because they tied her legs.
"When she was released from the kidnappers' den, she had severe pain and we rushed her to the orthopaedic hospital, where it was discovered that the pain relief drugs she took had affected her tummy.
"From there, we rushed her again to a private hospital, where she underwent the first surgery and waited for the second one to be carried out on her before her doctors discovered that it had affected her heart.
"At that point, we moved her to a specialist hospital in Owerri, where she was placed on life support. And on Tuesday, July 11, she gave up the ghost, after she spent about four months at University of Nigeria Teaching Hospital,UNTH, Enugu."
Mr Okereke, however, called on her wife's friends, colleagues and fans to rally round his family in order to give the late actress a befitting funeral rites.
Meanwhile, on the ransom paid to his wife's kidnappers, Mr Okereke said they borrowed the sum of N3.5 million, which they were still servicing to secure her release alongside actor Agbogidi.
He claimed that the funds raised by the Actors Guild of Nigeria, AGN, for this purpose were not handed over to the affected families till date. Also, a source from Agbogidi's family confirmed Mr Okereke's allegation.
"I can confirm to you that no dime has been given to my family by AGN till date. My family brought 50% of the kidnap ransom while Cynthia's family brought the remaining 50%.
"Till date, we haven't received anything from the leadership of the guild," a source from Agbogidi's family insisted.
However, reacting to the allegation, a source from the Actors Guild of Nigeria, AGN, Enugu State chapter, denied the allegation, insisting that the money was handed over to the two families.
"You can believe whatever he tells you but the truth is that the money was handed over to him, in our office. He's a big liar if he denies that he didn't collect the money," said an AGN source.
Born in 1960, Cynthia made her acting debut in 1998, after her role in the film "King Jaja of Opobo," which brought her into limelight.
She also gained prominence in the industry after her role as Sofia in the film "Osofia in London," which she shared with Nkem Owoh.
She featured in other movies such as "Hidden Tears," "Sound of Love," "Coronation," "Second Burial," "Lion Finger," "Second Chance," among others.