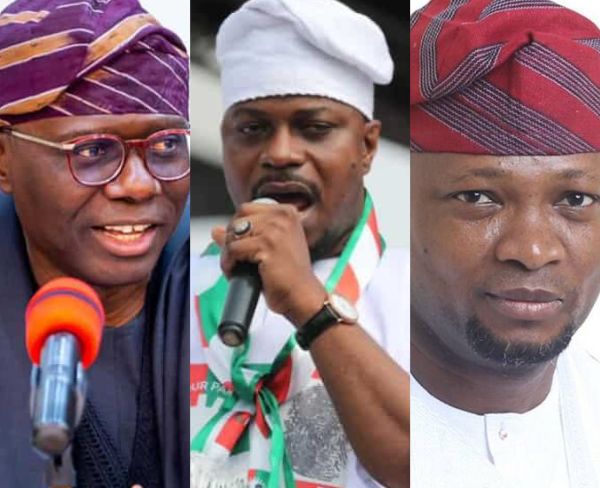 The Peoples Democratic Party, PDP, governorship candidate in Lagos state in the 2023 elections, Dr. Olajide Adediran, popularly called Jandor, said the ruling All Progressives Progressives Congress, APC, and Labour Party, LP, failed to comply with the Electoral Act at their respective primaries.
Jandor made this known during an interview with Arise TV on Wednesday.
He said, "In our case, we have submitted before the tribunal that these two political parties [APC and LP] did not comply with the provisions of that law, and throughout the trial, they did not submit anything to contradict that position, including calling witnesses and others.
"Secondly, according to the Electoral Act, for a primary election to be held, there must be a notification or communication from the political party to INEC that will speak about the date and venue, which must be authorized by the national body of the party (NEC). 
"The two political parties did not comply with this because the notification they sent to INEC was signed by the state chapter of the party, which is in contradiction to their provision. Failure to do that means your candidate will not be included in that election; it's clearly in the electoral act."
Jandor also prayed that the court disqualify the candidates of the APC and LP.
"At this point, the job is already done; the facts are before the court, and there's nothing to add or remove. Our petition is premised on the disqualification of both candidates.
"Elections in Nigeria are held under certain rules provided by the constitution of the Federal Republic of Nigeria. Part of these rules is that whoever wants to run for the office of governor, especially in Lagos State or any other state in Nigeria, must be a member of a political party who must sponsor such a person for that election. 
"That is Section 177 (c) of the Constitution of the Federal Republic of Nigeria. Sponsorship includes holding a valid primary and making sure such a candidate did not submit falsified information or documents to INEC. That is taken care of by Section 182 of the Constitution."
Meanwhile, the Lagos State Governorship Election Tribunal has set aside Saturday, August 12 for the adoption of final written addresses in the petitions submitted by Jandor and the PDP, and Rhodes-Vivour of the LP.