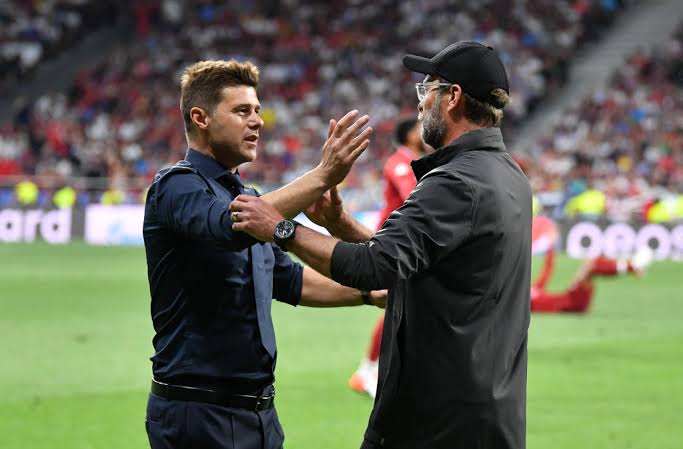 By Efosa Taiwo
Chelsea manager Mauricio Pochettino has revealed the edge that Liverpool boss Jurgen Klopp has over him.
Speaking to the media on Saturday evening ahead of their clash with Liverpool, the Argentine admitted that he had a good relationship with Liverpool manager when he was Spurs gaffer.
He, however, revealed that his German counterpart was better than him at showing off his passion on the field.
Pochettino also commended Klopp's philosophy and personality.
Pochettino said: "He is better than me at showing his personality! But yes, his passion is there. Yes, I love him. I love him in a good way. I want to beat him on Sunday but I think it is going to be a good game and for sure I am going to enjoy seeing him again.
He added: "I enjoy his philosophy for football, how he is and his character. I like how he is a very warm person, he has his character and I think his debut was against us at Tottenham. Yes, from there, we've had very good relations. We have some of the same friends who played for Southampton like Adam Lallana that create a good link in between. A player that loves us and Jurgen. It is a good link, communication period between the coaching staff."