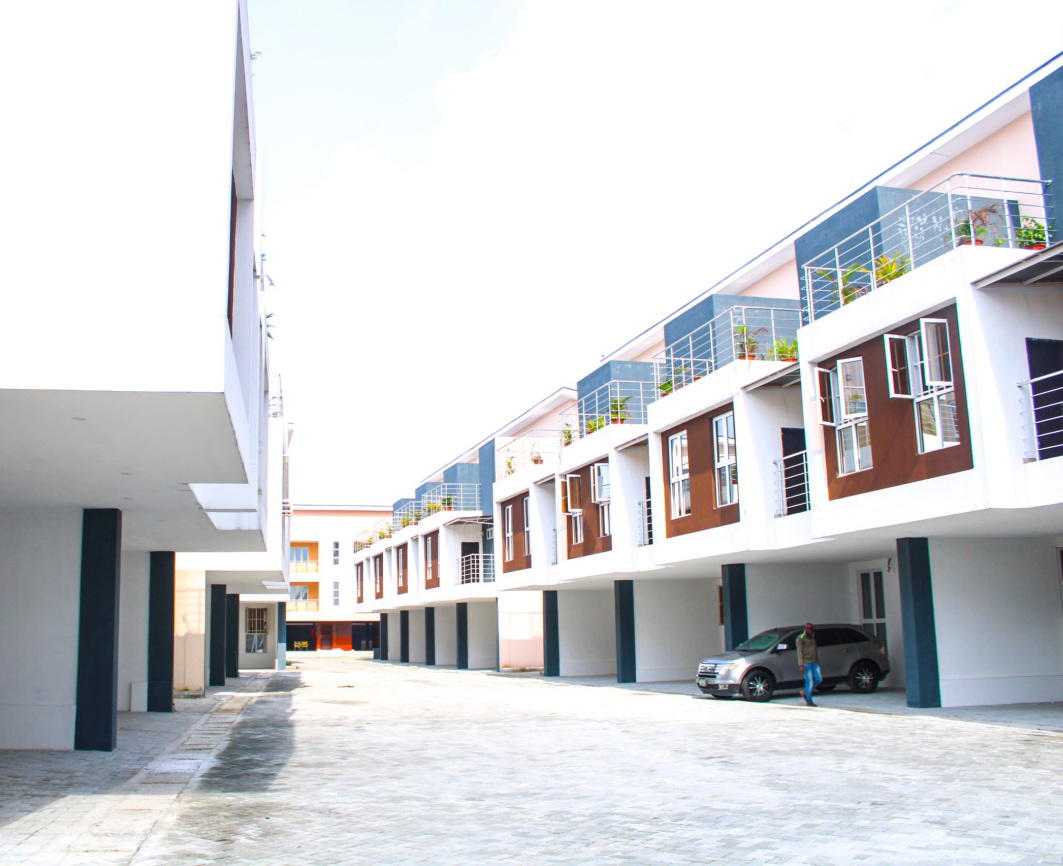 By Kingsley Adegboye
To bridge Lagos huge housing deficit, Legrande Properties Development Company Limited, a Lagos-based real estate development firm and Lagos state government have entered into partnership to deliver a state-of-the-art 5,000 residential housing units.
The mixed development scheme known as Alexandria Courts Coastal City, comprises two bedroom and three bedroom apartments located in Ibeju Lekki otherwise referred to as the new Lagos.
Unveiling the benefits of the huge housing project to Lagos public at a forum organised by Property Writers' Association of Nigeria PEWAN, weekend, the Managing Director of Legrande Properties, Mr Babajide Durojaiye, disclosed that the sprawling residential estate would compeise tastefully designed flats to meet the comfort of the subscribers, pointing out that the estate is further blessed with economic, residential and commercial value due to its closeness to the new Lekki deep seaport, Dangote refinery, Alaro Industrial city and other blue chip companies springing up in the new Lagos.
According to Durojaiye, the housing project which he said would help bridge the nation's housing deficit estimated at 28 million units, is "Equiped with over 5,000 quality housing units of two and three bedroom flats, including semi-detached and fully-detached duplexes together with requisite infrastructure. It's a Public Private Partnership PPP, with the Lagos State Government and the Federal Mortgage Bank of Nigeria FMBN".
For proposed subscribers to easy access to the units, Legrande Properties boss explained that mortgage loans would be made available to offtakers who are contributors to the National Housing Fund NHF, scheme up to the tune of N15 million. He said the prices of housing units in the estaterange between N36 million and N46 million, while a plot of land costs N22 million.
He noted that his firm has put in place flexible payment plan to enhance homeownership in the estate, adding that apart from outright purchase, there is milestone payment without the usage of NHF which includes 30 percent of a unit price within seven days upon acceptance of the offer letter, 30 per cent upon completion of the first slab, 20 percent completion of the third slab, 10 per cent upon commencement of internal finishes, and another 10 per cent upon completion.
PEWAN guest who disclosed that the payment milestone is for 12 months only, said for NHF payment plan, the breakdown is as follows: 30 per cent; 20 per cent before FMBN would issue N15 million to the developer on behalf of subscribers of three bedroom flats; N4 million upon completion of third slab ,and N4 million upon completion.
"For two bedroom flat, the NHF payment plan is 20 per cent 20, 3.8 and 3.8 per cent respectively.However, the title document would be issued to FMBN in trust for the repayment of the loan and upon completion of the payment of the loan sum which takes 30 years depending on the subscriber's current age, the title document will be handed over to subscriber by FMBN," Durojaiye stated.
He further explained that for people with low credit score to qualify for a mortgage, there is Rent-to-Own scheme put in place for them, pointing out that the scheme would allow them to make rent payments every month, while a portion of the payment will count towards their down payment to own their home.
According to him, "Apart from stable power supply, strict security, internet connection, playground, swimming pool, recreational facilities, central sewage system, health centre and the rest, the estate comes with solar system.
"To address housing deficit, there is need for the intervention of government to lower the prices of building materials. There is proliferation of the property market with fake finishing materials. This would require the intervention of government to enforce standards and ensure that only quality products get to the market.
"There is also the need for the intervention of government in the cost of building.materials. Prices of building materials are getting out of hand of developers. We now have 200 to 300 percent increase.
"By 2027, it will hit 500 to 1000 percent increase. So, where are the masses going to stay? There is need to crash the prices of these materials.
"Besides, the developer pointed out that land was critical to affordable housing production alleging that many people have been duped as regards land transactions as they paid for land they never saw.
"To nib the activities of fraudulent individuals and land grabbers in the bud, he said government should look into the Land Use Act to ensure that people have easy access to land to be able to verify status of land before parting with money.
"There have been increased battles between developers and omooniles. This needs to be resolved as it contributes to housing shortage in the country," he said.
To achieve affordable housing finance, he said this would require the intervention of the financial sector to come up with solutions to help developers and accommodation seekers or subscribers, arguing that short-term fund would not do it as it's not sustainable, suggesting that availability of long-term fund with single digit interest rate would go a long way.
According to him, "Currently, interest rate on loan is 27 percent. If something is not done to address this and make interest loan to be a single digit to developers of mass houses, the cost of N45 million housing unit now, may increase to N90 million next year."
The real estate developer also appealed to the media to talk to people not to see government's intervention as a national cake, pointing out that most of the beneficiaries of FMBN's NHF loan see it as a national cake, hence they default in loan repayment.