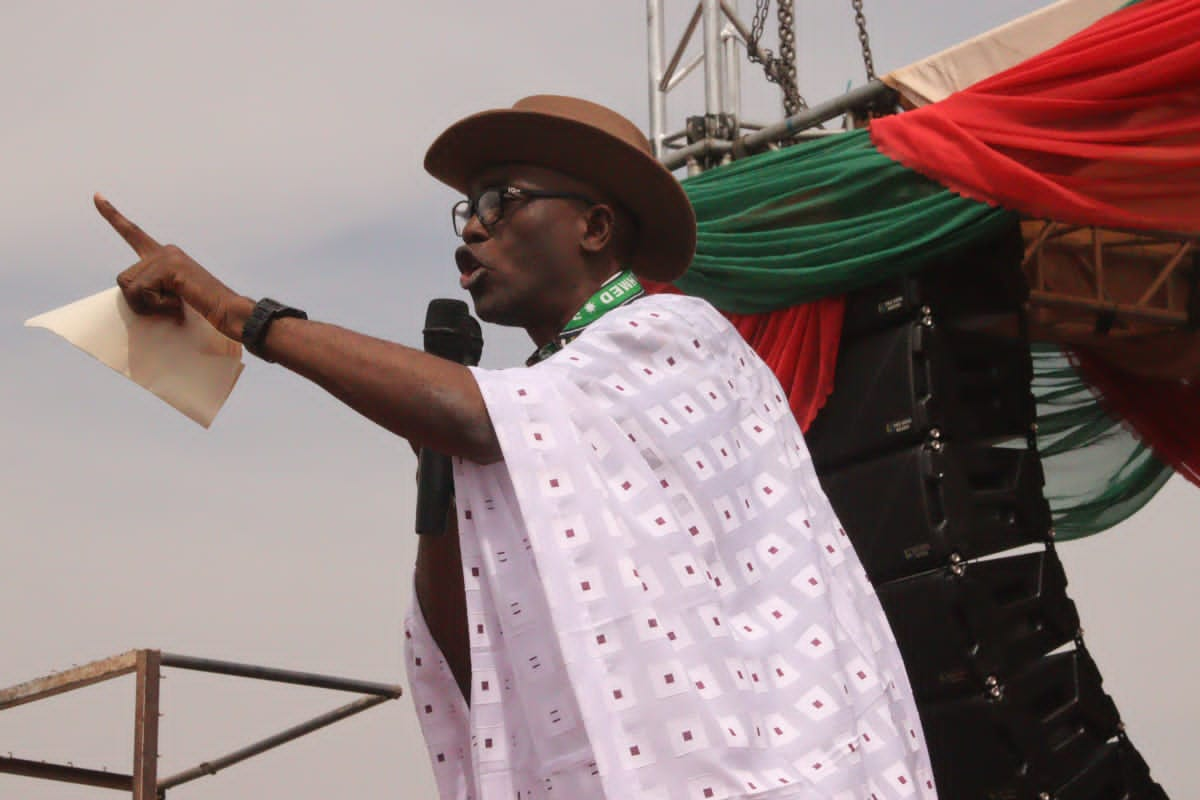 The Labour Party, LP, has described the 2023 general elections a struggle to liberate Nigeria.
The embattled national chairman of the Labour Party (LP), Julius Abure stated this inauguration of the caretaker committees for the 20 local governments in Lagos State.
Abure said President Bola Tinubu lacks the capacity to reposition the country, noting that the state of affairs in the country has indicated.
He said, "It is not power that matters, it is what you do with power, they have taken power, what have they done with it? How much is petrol now? How much was petrol when they took over power?
"Since they took over power insecurity has worsened, suffering has increased. They don't have the solution to our problems.
"It is only Peter Obi that has a solution to Nigeria's problems. Age is not on their side, energy is not on their side, intellectual capacity is not on their side, and education is not on their side," he said. 
Meanwhile, Abure, has vowed that Labour Party would be victorious at the Presidential Election Petition Court.
Abure, said the performance of the party in Lagos State in the 2023 general election was a clear indication of the popularity of the party in the state.
He added that the LP's participation in the 2023 general election has changed the political landscape in Nigeria.
Abure said, "I want to thank the people of Lagos for your resilience, for your fighting spirit, for fighting for change. You throw away tribalism and came back en-mass for true Nigeria; our labour shall not be in vain. The journey to liberate Nigeria has just started.
"We are ready to provide leadership and we're ready to continue with the struggle for a new Nigeria.
"We will continue to pursue our mandate and I'm very sure that the judiciary will do the right thing.
"In the next couple of weeks the judgment will be out and we will all come back here to celebrate and form a government of the people."