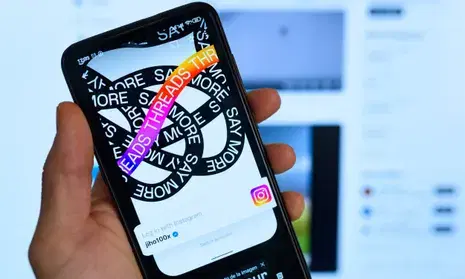 The United States House Judiciary Chair Jim Jordan, has asked Meta CEO Mark Zuckerberg to hand over documents about content moderation on Threads.
The request was in response to an earlier subpoena related to the panel's ongoing investigation of tech platforms' policies and contact with the President Joe Biden administration.
According to CNBC, the move was an early indication of the added spotlight Meta's newest product could bring to the company in the US.
Threads competes directly with Twitter, which owner Elon Musk wants to shape with his self-declared free speech absolutism in mind, despite at times suspending users including journalists.
While Meta executives have made clear they do not want news and politics to dominate the conversation on Threads, it has become a large part of what users have historically come to Twitter to discuss.
"Indeed, Threads raises serious, specific concerns because it has been marketed as a rival of Elon
Musk's Twitter, which has faced political persecution from the Biden Administration following
Musk's commitment to free speech," Jordan wrote.
He pointed to a Wall Street Journal article that found the Federal Trade Commission had asked Twitter to hand over internal communications about Musk and identify journalists who were allowed to access the company's records, as part of a probe into whether Twitter could still adequately protect consumer information.
"In contrast, there are reports that Threads will enforce 'Instagram's community guidelines,' which resulted in lawful speech being moderated following pressure by the government," Jordan wrote.
He pointed to a recent lawsuit against the Biden administration filed by the attorneys general of Missouri and Louisiana that alleged the federal government had suppressed speech through its efforts to get social media platforms to address what it viewed as harmful posts related to the Covid-19 pandemic or elections, for example, CNBC said.
On July 4, a federal judge in Louisiana granted in part a preliminary injunction in that suit that barred several Biden administration officials from meeting with social media companies to encourage them to remove or delete posts. It also prevented those officials from even flagging certain kinds of social media posts to the companies to encourage their removal or suppression.