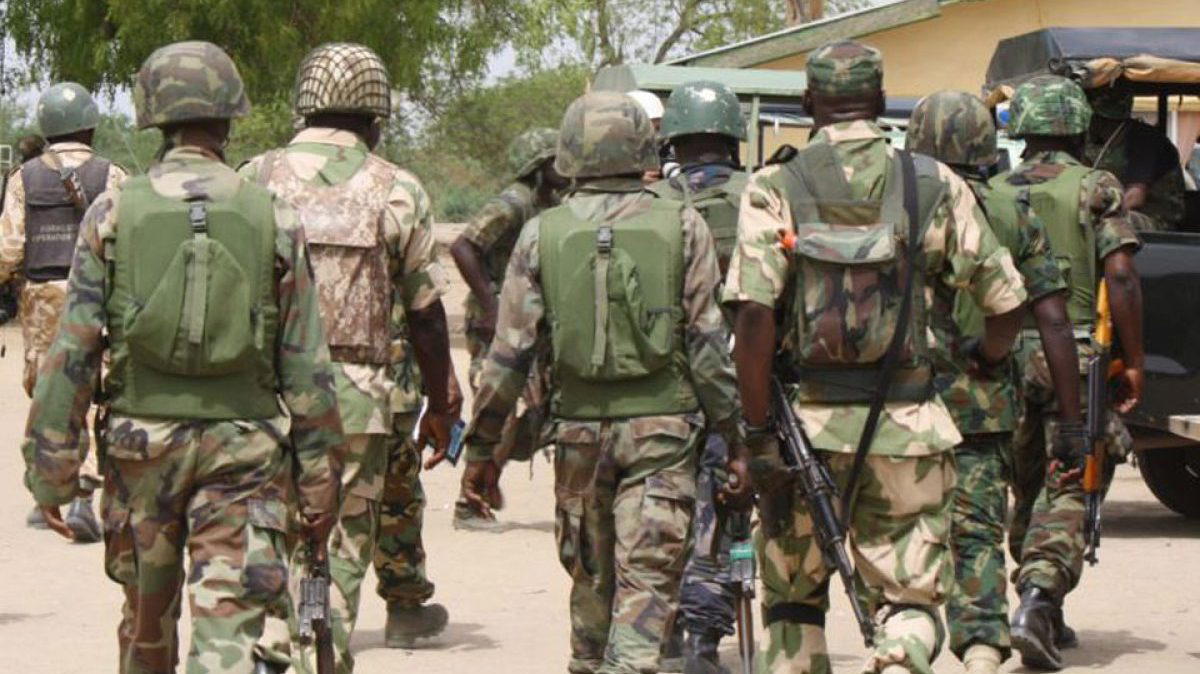 …Tribe urges FG to proscribe MACBAN
By Marie-Therese Nanlong
The Mwaghavul people; natives of Mangu local government area of Plateau State have chastised the Miyetti Allah Cattle Miyetti Allah Cattle Breeders Association of Nigeria, MACBAN for turning deserted communities into grazing fields and hunting to displaced more people with the aim of taking over the lands.
The leadership of the tribe addressed journalists in Jos on Saturday to refute the claim by MACBAN that the operatives of Operation Rainbow, a State owned security outfit attacked their members in Mangu.
The National President, Mwaghavul Development Association, MDA Chief Joseph Gwankat who spoke said, "It is with a deeply heavy heart that the Mwaghavul Nation under the MDA is addressing you, and indeed the general public on the true situation in Mwaghavul land and other parts of Mangu Local Government Area due to the continuous terrorist attacks on our villages and our people by killer Fulani herdsmen…
"It is instructive to still re-emphasize that the Mwaghavul people have been living in peace with their neighbours from time immemorial, and have never attacked any of them for whatever reasons. However, recently, Fulani terrorists chose us as a target for mayhem without any form of provocation.
"Preceding the attacks which started from April till date, shortly after the governorship election, several cases of kidnapping, farmland destruction and other criminal activities perpetrated by these Fulani terrorists were recorded in different parts of the LGA, yet
our people refused to be provoked. It is, therefore, surprising that our attackers who have destroyed our villages and killed our people in large numbers are the ones that are crying most after inflicting so muchpains and agony on our people.
"This evil act is being perpetrated under Miyetti Allah Cattle Breeders Association of Nigeria (MACBAN). Our villages deserted due to the attacks by the Fulani militia have become grazing fields for the Fulani herders. The following is the list of our villages attacked by Fulani terrorist herdsmen based on districts (as of 7th July 2023) and the number of people killed.
"Bwai District: Murish, Dungmunan, Kubat, Tim Naanle, Pil, Fungzai, Manja, and Chisu. Number of people killed – 70 Kombun District: Fungkipang, Nting. Number of people killed – 5. Mangu District: Jwaktumbi, Kantoma, Mangul, Alohom 1, Alohom 2, Gongon, Dan Hausa, Kikyau 1 and 2, Gudum, Tyop, Kwaskipanleng, Gaude, Bure, and Ntam. Number of people killed – 70. Bungha District: Jwak Raas. No death.
"Panyam District: Changal, Kombili, Washna, Jwak Chom, Larkas, Fushi, Kwahas, Dangdai, Atuhun, Adep, Ajing, Daika, Dikong, Lakopal, Kogul, and Niyes. Number of people killed – 30. Pushit District: Lakasi, Gwet 2, Gwet 1, Mutong, Keptul, Gung, Pyantuhul, Kus Hi, Nbwor, Vodni, Pwaskop, and Nten. Number of people killed – 17. Kerang District: Konji. Number of people killed – 8
Total Killed: 204. Many are still missing.
Total Villages Attacked: 53.
He added, "These facts are verifiable Miyetti Allah's spurious allegations and the need to discountenance falsehood.
Once again, Miyetti Allah through one Muhammed Salihu Musa, Secretary of MACBAN, Mangu LGA, and Nura Abdullahi, Chairman, MACBAN, Plateau State, have gone viral on social media with spurious allegations, claiming that Operation Rainbow operatives attacked them in Mangu LGA, suggesting that they acted in support of our people who have been living at God's mercy.
"We find this not only amusing but also a calculated attempt to paint black the image of the State Government, under the visionary leadership of Barr. Caleb Mutfwang, and to suggest that he is biased in handling the situation. Let it be known that these antics of MACBAN are not new. They have made spurious claims in the past, and they are still making it on the real situation in Mangu LGA.
"It is therefore not surprising that the same aggressors who have been having their field day on our people will still turn around and claim innocence, just to hide their heinous crimes. We challenge MACBAN to provide evidence of their claims. We want to state in unequivocal terms that MACBAN and their terrorist members are simply running away from their own shadow, due to the heinous crimes they have committed in Mwaghavul land.
"It is in the public domain that MACBAN has been hiring foreign mercenaries to attack communities, including ours.
Let us place it on record that on Wednesday 5th July, two women were attacked and killed in Mper and Milet in Kombun District. The following day Thursday, 6th July, 2023, there was an attack on Kogul and five persons were killed, thereafter, the attackers advanced on Niyes killing two persons. These callous and unwarranted killings infuriated the youths who spontaneously pursued the attackers in self-defence.
"We, therefore, strongly suggest that the Federal Government should declare MACBAN a terrorist organisation because of the heinous crimes that its members are perpetrating in various parts of Nigeria. We urge the Government to take full responsibility for educating children below the age of 10 who have lost both parents as a result of the attacks, while arrangements are made for the SS3 students whose WAEC Exams were disrupted as a result of these attacks."
Gwankat stressed that, "We are determined to live in peace with our good neighbours and good ethnic nationalities we are privileged to serve as their hosts. However, one thing we cannot afford to do is to fold our arms and watch our villages being overrun by terrorists and our people being killed by the same terrorists.
"For Muhammed Salihu Musa and his MACBAN who have orchestrated a campaign of genocide against our people, we admonish them to desist from doing so and genuinely embrace peace, and stop playing the victim. It is in the public domain that they are the aggressors. At the moment, we are still mourning our death and losses as
a result of their continuous aggression towardn our people, and they should allow us to do so without adding salt to injury.
"We enjoin our good people to remain calm and peaceful, just as they have always been, even in the face of provocation by their attackers. We have never left our ancestral land in pursuit of any perceived enemies to attack and kill them but enemies of the state have mobilized themselves at Regional, National and Sub-national levels
to attack us. We urge our people to remain steadfast, firm and unshakeable in the defence of our ancestral land…"