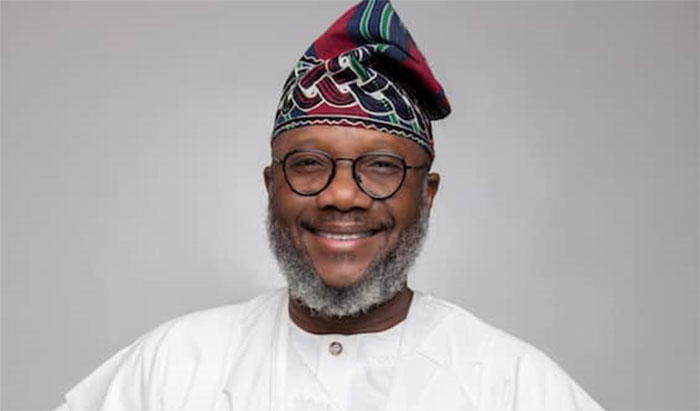 Adekunle Abdulkabir Akinlade
The deputy governorship candidate of the People's Democratic Party, PDP in the March 18th general elections, Hon. Adekunle Akinlade, said the party has provided enough evidence to prove their case at the state Election Petition Tribunal.
Akinlade stated this in a statement signed by his media aide, Azeez Adelani on Saturday.
The former Ogun lawmaker described the execution of the PDP's governorship election petition as an outfall of 2019 experience.
The statement reads, "In a bid to grandstand in the face of a well planned and unfolding strategic election petition process by the Ogun State PDP, the ruling APC in its usual denial went about posting stories of the 2019 APM governorship petition by Hon. Adekunle Akinlade, the then gubernatorial candidate with the title, "Akinlade APM bombards the tribunal with bags of documents."
"In the out-of-frustration, they insinuated that the over 200,000 documented evidence presented and admitted by the tribunal in evidence will amount to nothing. Unfortunately for them;
"…while the 2019 gubernatorial election petition was anchored on the personality of the 2nd Respondent and the APC because of political intrigues at the time, the PDP's petition this time around is well thought through, planned and being executed diligently." 
Akinlade further stated that himself and his supporters learnt a lot from that experience thus, the reason why the leader of the team, Hon. Ladi Adebutu drafted clear-minded and dedicated individuals to oversee the PDP petition, including the legal team.
In his words, "My attention was drawn to some posts online yesterday where the APC were mocking us for the outcome of the 2019 governorship election and petition, but what they fail to realize in their narrow mindedness is that we learnt and shared our experience."
"Regardless of the outcome of this election petition (in favour of PDP, Insha Allah), it will definitely become a yardstick of how election petition documents should be sourced, procured, packaged and presented. 
"The fact remains that while APC stakeholders in Ogun State were deceptively collecting money from the 2nd Respondent for the procurement of relevant INEC election materials, individuals saddled with the same responsibilities in PDP were committed and dedicated on delivering on their assignments.
"As INEC open its defence on the 2nd of August 2023, to be followed by APC and 2nd Respondent who both have 10 days each, the good people of Ogun State and the nation are anxiously waiting to see the magic they plan to perform. It is true that to defend an allegation of electoral malpractice, you should at least be able to produce facts or alternative evidence to support your arguments. 
"We have presented more than enough facts before the tribunal. Even the blind can see the evil perpetrated on March 18th, 2023, but technology has strengthened the electoral process and the tribunal. Moreover, the new electoral act is clear on what noncompliance entails. Ogun people are waiting. Omo Ogun, Itura De!!!" Akinlade concluded.