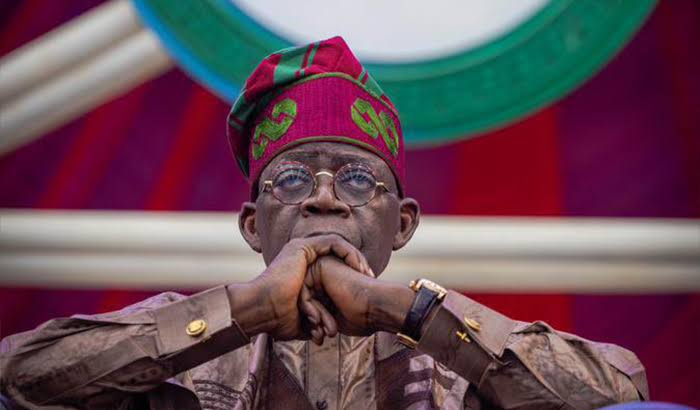 ..says the large population of Nigerians excluded from palliatives
By Gabriel Ewepu, ABUJA
AS Nigerians remain helpless after the removal of fuel subsidies since May 29, the Civil Society Legislative Action, CISLAC, Friday, cautioned President Bola Tinubu, over handling of fuel subsidy removal proceedings and palliatives.
In a statement signed by the Executive Director, CISLAC, Auwal Rafsanjani, pointed out that the process of utilization of fuel subsidy removal proceeds and palliative disbursements are to be made transparent and accountable to Nigerians.
CISLAC pointed out that subsidy introduction in Nigeria has failed to address any of the issues that birth its introduction.
The statement reads in part, "It is expected that the fiscal space created by the subsidy withdrawal must be provided for wider public goods and the resources saved could be reallocated to those groups most affected by the reform by adopting complementary measures.
"However, a real challenge the present government faces is winning the trust of the people who want to know that the government has a credible and sustainable plan.
"With 27 per cent of the country's average household budgets dedicated to fuel-related expenses (petrol-powered generators and vehicles and heavy reliance on the poor public transport system), reallocation of subsidy savings should be directed to fixing the energy and transport sectors as opposed to another round of jamboree in the name of succour.
"Loans are being desperately sought to fix and build roads and rail lines, so there are concerns that the new government is mis-prioritizing the utilization of sparse funds that may only end up lining few pockets.
"The concerns about the transparency of palliative disbursement processes are cogent as Nigerians have a fresh memory of palliative administrations during the COVID-19 pandemic.
"In more recent times, we have witnessed the inefficiency and lack of transparency that trailed interventions like the Nigeria Incentive-based Risk Sharing System for Agricultural Lending (NIRSAL) Microfinance Bank SME/Household loan and Anchor Borrower's Programme, just to mention a few.
"More worrisomely, a breakdown of the amended N819.5 billion supplementary budget shows that N500 billion is set aside for palliatives to cushion the effect of recent fuel subsidy removal, N185 billion for the Ministry of Works and Housing to alleviate the impact of the flooding disaster suffered in the country in 2022 on road infrastructure across the six geopolitical zones, N19.2 billion for the Ministry of Agriculture to ameliorate the massive destruction to farmlands across the country during the flooding experienced last year; N35 billion to the National Judicial Council; N10 billion to the Federal Capital Territory Administration for critical projects; and N70 billion for the National Assembly to support the working conditions of new members.
"There is a seeming lack of clarity and sincerity of purpose behind this sharing formula and its illogical rationale as a further breakdown suggests that each of the 469 legislators gets about N24 million each, while the more vulnerable public beneficiaries get N8000 each monthly.
"The insensitivity behind this is alarming, particularly in light of the country's growing and unsustainable debt profile. At this crucial time of post-covid recovery when the increasing cost of governance underpinned by high personnel and overhead costs are weighing down on the federation purse; steps should be taken towards restructuring and rationalizing government parastatals, agencies and commissions to address these costs; 30 per cent of the annual budgets barely goes into capital projects; the government has never achieved more than 40 per cent budget performance; and domestic and local debts are piling.
"Given our current fiscal situation there must be stringent measures to address these depletions and deficits. Nigeria's external debt is about 40% of its projected N77 trillion debt stock, most of which is to multilateral creditors like the World Bank at 47 per cent and more worrisomely to Commercial lenders (private creditors) at 39 per cent, with debt service to revenue ratio projected by the World Bank to increase from 100.2 per cent in 2022 to 123.4 per cent of federal revenue in 2023 and possibly hit 160 per cent in five years except broad-based reforms are implemented to "unfreeze" the financial landscape."
According to CISLAC, for government policies and programmes to be effective and efficient, they must be technically sound, widely accepted and administratively feasible.
"Towards more satisfactory medium- and long-term outcomes, the government should start considering fast-tracking the implementation of the outlined recommendations of the Energy and Natural Resources sub-committees of the President's Policy advisory council, which produced its detailed report in May 2023.
"All efforts should be balanced with a drive to maximize revenue generation in a way that respects the principles of transparency, equity and fairness. The opportunity for this to create a sound fiscal policy environment presents hopes for the common man as we await the report of the Presidential committee on fiscal policy and tax reforms, charged with the primary objective is to enhance revenue collection efficiency, ensure transparent reporting, and promote the effective utilization of tax and other revenues to boost citizens' tax morale, foster a healthy tax culture, and drive voluntary compliance", it pointed.
Meanwhile, it added that, "There needs to be a guarantee of transparency and accountability in the administration of these new palliatives, if we are to proceed with this decision.
"The funds should be administered through the 774 local governments at N1.4 trillion per LGA, with each setting up a committee that will consist of community leaders, civil society groups, religious leaders and political leaders for effective monitoring. On the other hand, the LGAs could be required to utilize the funds (N1.4 trillion) in a manner that is consistent with maximizing social benefits in public expenditure, for instance through effectively monitored establishment or rehabilitation of public health care centres, health insurance schemes, skill acquisition centres or similarly robust initiatives.
"Lastly, the need for wider stakeholder consultations cannot be over-emphasized as it is crucial to public trust and acceptability. We encourage the new government not to tow the path of the previous one in excluding Nigerians from planning and monitoring processes both from a rights-based and outcome-based perspective.
"Civil society actors have harmonized positions on various economic issues which should be given due consideration and a space should be provided for engagement with civic actors as voices of the people."