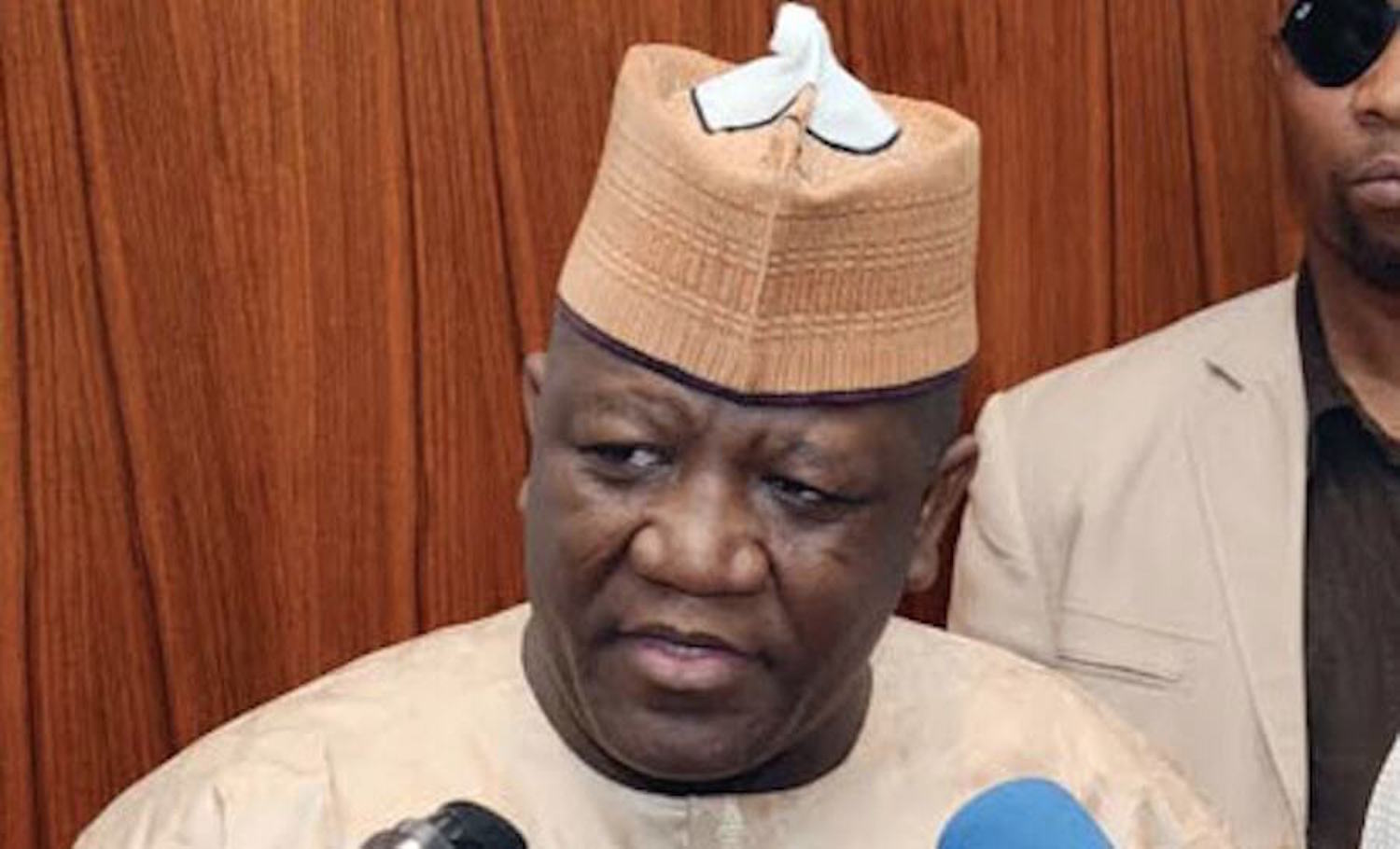 Abdulazizi Yari
Omeiza Ajayi, Abuja
Ahead of the June 13 inauguration of the 10th National Assembly, a group known as the Christian Organization of Nigeria CON has called on Senators-elect to discountenance those it described as enemies of democracy trying to discourage opposition Senators-elect from voting Sen. Abdul'aziz Yari as the next Senate President.
The group gave the charge in a statement signed by its President General, Apostle Paul Nwokoro; Secretary General, Dr Mathew Arowolo and Public Relations Officer, Rev. Yusuf Musa.
Part of the statement reads; "The hallowed chambers of the Senate is where Nigeria must speak as one united and indivisible entity hence every religious, ethnic and racial divisions must be highly discouraged.
"CON after a critical assessment of all the contestants irrespective of their religious divide has chosen to endorse Senator-elect Abdulaziz Yari because he is the most capable. CON is apolitical and does not share the myopic reasoning that a Christian must be endorsed.
"The 10th Nigerian Senate is not a place where cheap religious sentiments can fly, hence several propaganda machinery deployed to hoodwink Senators-elect into supporting a failed project is dead on arrival.
"The CON accepts the decision of the Senators-elect to reject the APC endorsement and to vote according to their conscience.
"The Christian Organizations of Nigeria (CON) calls on the Senators-elect to jettison any and all such endorsements. Nigeria is our common patrimony and we must all rise up to endorse only candidates who have not sold their souls.
"We are passing a vote of confidence on the former Governor of Zamfara State, Senator-elect Abdulaziz Yari's ambition to become the next President of the Senate.
"We must admit that what the country needs at this point is leaders with capacity regardless of ethnic and religious affiliations. Nigeria needs leaders that understand the dynamic nature of the country, which can only be brought about through hands-on experience in governance.
"Senator Abdulaziz Yari is one of the few Nigerian leaders preaching religious and ethnic tolerance. He is a firm believer in One Nigeria. This much has defined his approach to issues that have assisted in bringing about peace and tranquillity across the country.
"It's our candid opinion that the leadership of the APC should allow the North West Zone to provide the post of the Senate President in view of the fact that the zone gave more than 30% of the winning votes for President Bola Tinubu during the election".