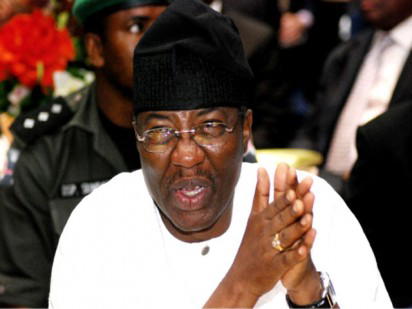 Gbenga-Daniel
By Miftaudeen Raji 
Former Governor Gbenga Daniel of Ogun state said his successor, Senator Ibikunle Amosun took him to the Economic Financial Crimes Commission, EFCC, but God delivered him from the case. 
Daniel served as the governor of Ogun from  2003 to 2011, while Amosun succeeded him in 2011, serving as the governor of the state till 2019. 
Ansewring questions on Ogun state politics, Daniel, who is a senator-elect representing Ogun East, however, said he has resolved with the former Governor Amosun.
Daniel said, "I think a number of people got it all wrong. Amosun has long been my friend. He was one of the prople, who actually harassed me when I was out of government. Amosun took me to EFCC but, God delivered me. 
"But, at a stage in your life, you sit down and begin to ask: what is it all about?  I then came to the conclusion that there is no need for these wars.
When asked if he was in good terms with the reigning Governor Dapo Abiodun, Daniel said, "I've resolved issues with everybody. There are no personal issues."