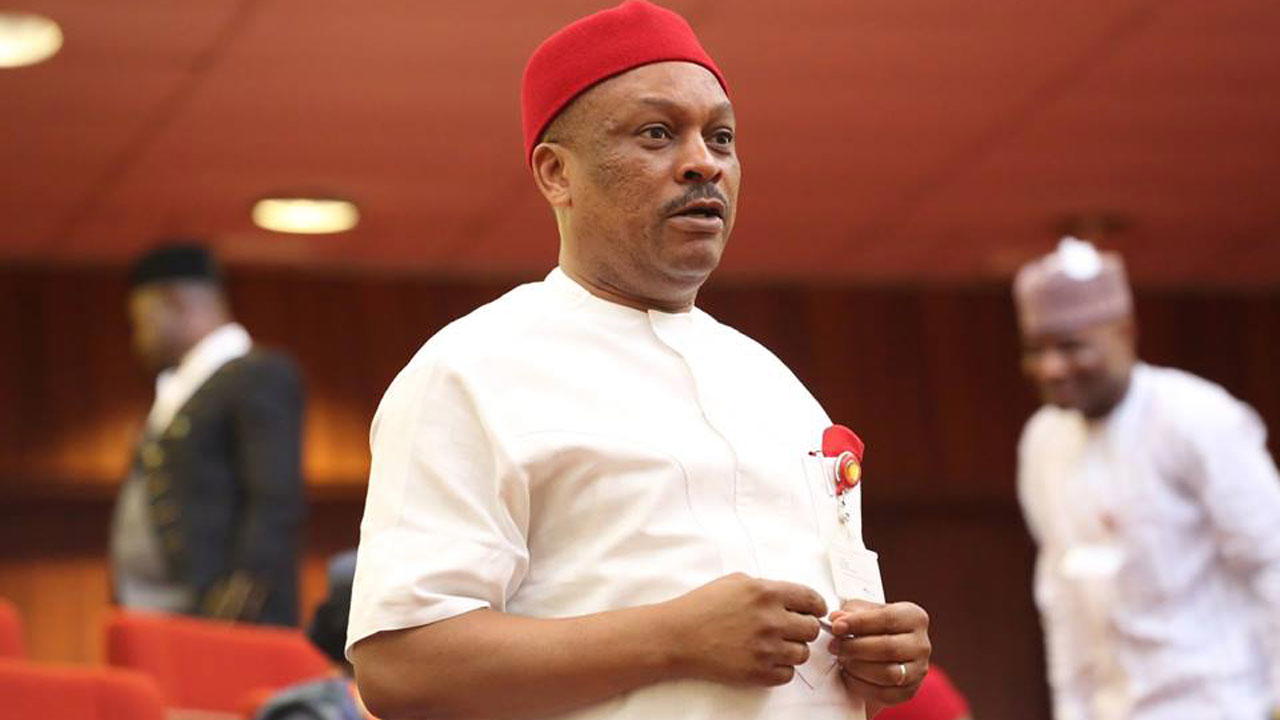 By Chinonso Alozie, Owerri
The Imo state Peoples Democratic Party, PDP, governorship candidate, Senator Samuel Anyanwu, on Tuesday, described the Imo state Governor, Hope Uzodimma, as confused and inexperienced.
Anyanwu spoke to newsmen in Owerri, while replying to Uzodimma's statement calling Anyanwu an infantile mindset, regarding his speech at the 11th Synod of the Anglican church in Owutu, Parish, Ezinihitte Mbaise council area in Imo.
According to Anyanwu, "The attention of the PDP Governorship candidate in Imo state, Senator Samuel Nnaemeka Anyanwu has been drawn to Hope Uzodinma's response to his speech at the 11th Synod of the Anglican church in Owutu, Parish, Ezinihitte Mbaise LGA. While speaking, Senator Anyanwu appealed to Bishops of churches to speak against thuggery, election violence, and unwarranted killings in Imo state. The intention of that statement was neither to harm anyone nor impugn reputation.
"One would have expected a focused government or even Hope Uzodinma to sit up after the harmless advice and ensure that such reckless mistake of his administration and avoidable murder in the state is curbed."
"Regrettably, instead of taking precautions and rescuing the state from the grip of insecurity, Imo supposed Governor chose to be petty and childish in his reaction, by describing the PDP standard bearer as suffering from an infantile mindset. This is evidence that Uzodinma's government has failed woefully. This response is most unwholesome, embarrassing, petty, and childish to have come from a supposed Governor of a state, who should be sober and apologetic to the people for failing to protect their lives and property as the Chief Security Officer of the state.
"It is noteworthy that some of the programs and policies of Uzodinma's administration confirm the speculation that his government is confused, inexperienced, callous, and mischievous. Such a person that has brought poverty, restiveness, penury, and insecurity to a state that was known for peace should simply be in purgatory by now, rather than in the Imo state Government House," he said.