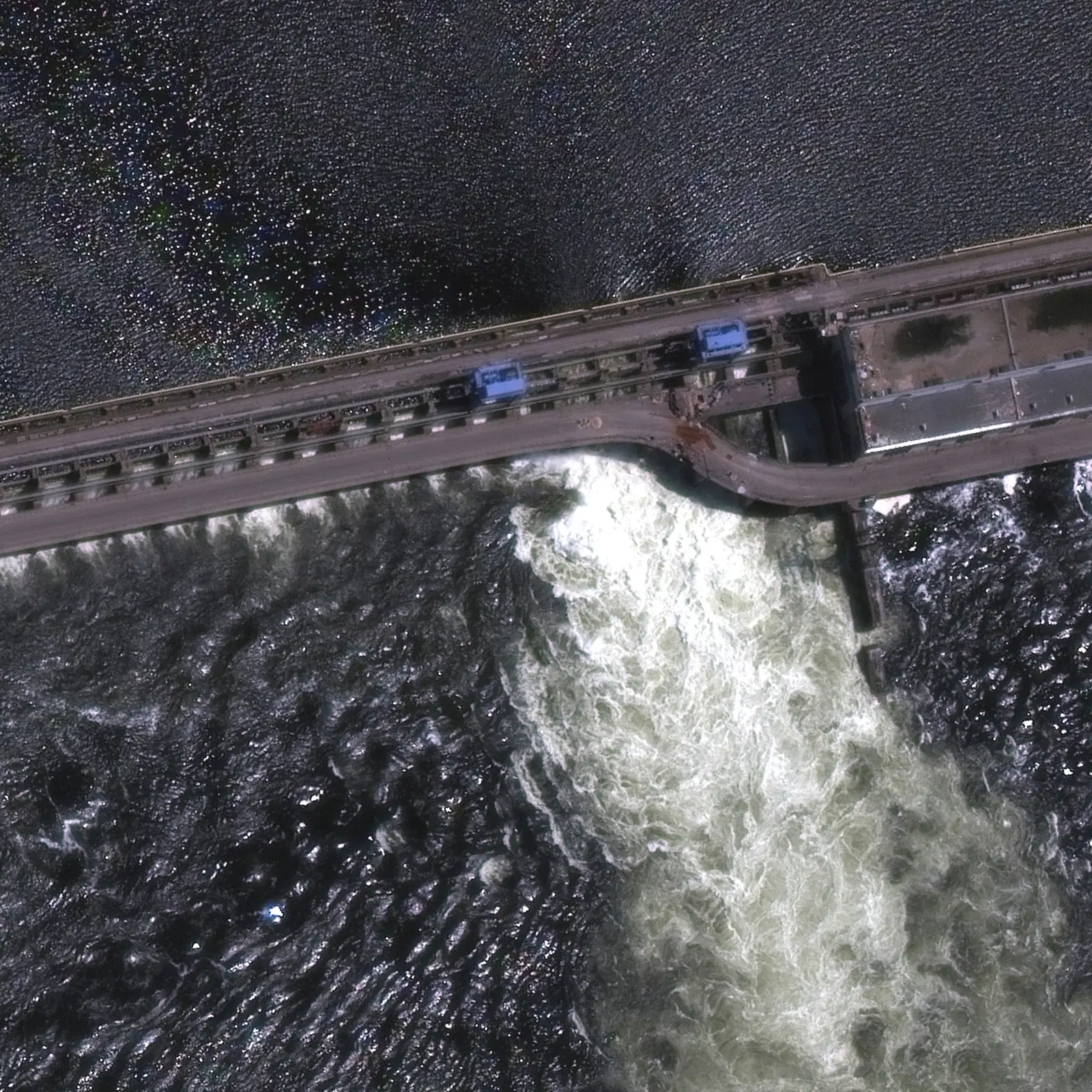 By Biodun Busari
Ukraine has accused Russia of exploding a major hydroelectric plant at Nova Kakhovka, in the Kherson region, in the eastern part of the war-torn country which led to flooding and threatening the lives of civilians.
The Ukrainian officials in a statement said the explosions occurred on Tuesday morning, according to Reuters.
Ukraine's Southern Operational Command said, "Russian occupation troops blew up the dam. The scale of destruction, speed and amount of water, and likely areas of flooding are being determined."
Blaming "Russian terrorists" for the blasts, Ukrainian President Volodymyr Zelenskyy said on Twitter that "the destruction of the Kakhovka hydroelectric power plant dam only confirms for the whole world that they must be expelled from every corner of Ukrainian land." He added that "all services are working," and said he had convened his National Security and Defense Council.
The operator of the plant, state-owned Ukrhydroenergo, confirmed in a statement that "as a result of blasts in the machine hall, the Kakhovka hydroelectric power station is completely destroyed. It is not recoverable."
According to the firm, the loss of water from the reservoir is also a new threat to Ukraine's Russian-occupied Zaporizhzhia Nuclear Power Plant, where there have been repeated warnings that fighting could trigger a major catastrophe.
"Water from the Kakhovka reservoir is necessary for the power station's turbines and safety systems," Ukrhydroenergo said. "The stationary cooler pond is currently filled. The Ukrainian staff of the nuclear power station are monitoring all indicators."
The International Atomic Energy Agency confirmed its "experts at Zaporizhzhia Nuclear Power Plant are closely monitoring the situation." But the agency assured that there is "no immediate nuclear safety risk at the plant."