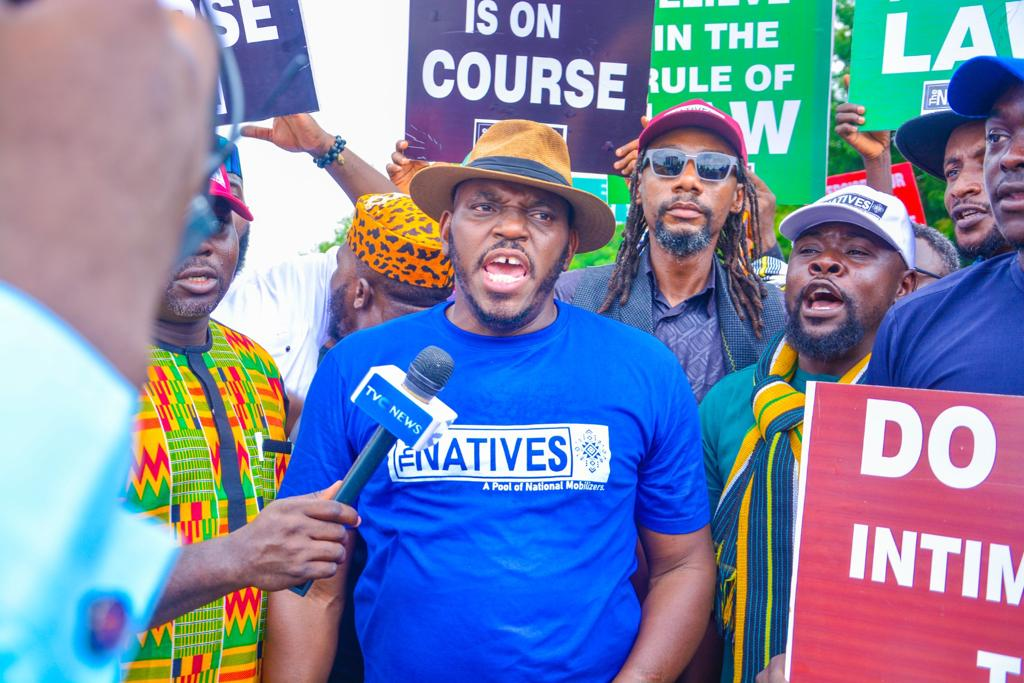 Omeiza Ajayi, Abuja
A group of leaders from Nigeria's ethnic nationalities has berated those trying to create a schism between President Bola Tinubu and his wife, Senator Oluremi Tinubu with regard to the governance of the country, saying the First Lady is part of the government and must not be shut out.
Mrs Tinubu, a current senator, had recently come under intense criticisms by some opposition elements soon after pictures of her emerged sitting beside her husband during a meeting with the apex bank governor, Godwin Emefiele and the Group Managing Director of the Nigerian National Petroleum Company Limited NNPCL, Mele Kyari to discuss the subsidy withdrawal issue.
However, the tribal leaders under the aegis of The Natives said Mrs Tinubu's place is not in the kitchen, as she would be a stabilizing factor in the administration of her husband.
In a statement issued Monday in Abuja, 'Supreme Leader of The Natives', Olalekan Smart Edwards, advised Nigerians to position themselves positively for the advancement of the nation.
He said; "Governance has begun and people are realizing that we have a country to build. There is no room for distractions. For now, Nigerians should allow the Tinubu family to deliver on the mandate given to them.
"Critics should leave Sen. Oluremi Tinubu alone. She has become the mother of the nation and she has the divine duty to protect her husband, support his vision and speak for expectant Nigerians.
"Former First Lady, Aisha Buhari was almost shut out of the government she laboured for until she had to speak up for voters and citizens.
"So, when they called Tinubu 'Balablu', Oluremi was there as his comforter; when they said he was shaking after his victory at the APC presidential primary election, Oluremi was his companion; when Tinubu was almost demonized on the issue of Muslim-Muslim ticket, we told the world that Oluremi is a pastor and also a reliable daughter of the Niger Delta.
"We as Natives appreciate their harmony, friendship and her role as a pillar to her husband."
The group called on the First Lady to not be "distracted by the rantings of some sons and daughters of hate".
"We call on our First Lady, Senator Oluremi Tinubu, to be focused, to be our Queen Esther everywhere and anywhere in the Presidential Villa and to not be weary because you are there for such a time as this to fulfil a divine mandate and purpose.
"As your office requires, millions of Nigerians are waiting for your impact on their lives. The hope of the indigent, the hopeless, the orphans, the unskilled and so on, must be renewed and fulfilled in your time as the mother of a new Nigeria," the statement said.
Edwards also called on Nigerians to expect good governance devoid of nepotism, ethnic bias and exclusion.
He said; "What Nigerians are expecting are good and clear policies, bold and courageous, with long term benefits.
"As Natives, we are ready for the difficult decisions that will transform our country and turn the economy around, with quick interventions that can cushion the effects on citizens as well as protect the poor."