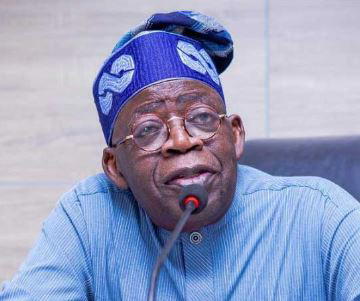 By Niyi Okiri
All Progressives Congress, APC, Senatorial Candidate for Enugu East Senatorial Zone, in the 2023 elections, Adaku Ogbu-Aguocha, has congratulated President Bola Tinubu, and the Vice President, Kashim Shettima, on their inauguration into office. 
Ogbu-Aguocha, while speaking with journalists in Abuja, described the rise of Tinubu to the Presidency as one which would benefit all Nigerians, as the new President is well prepared for the job.
She also urged all well-meaning Nigerians to lend the President their support, "so that he can achieve success in driving the nation forward into progress and prosperity.
"President Bola Tinubu has been preparing for this job for over a decade, so why won't he succeed? He showed what he is capable of when he was governor of Lagos State and was able to propel the state to glorious heights, within eight years.
"We are indeed looking forward eagerly to a prosperous government across board, while hoping that President Tinubu will apply his administrative acumen to ensuring that the country is united for a common purpose, despite ethnic, cultural and religious differences. He is set for the job from day one."
Also commending Mr. President's on his promise, during his inaugural speech, to give special attention to the role of women and youths in his administration, Ogbu-Aguocha stated that women, youths and children are the hallmark of the human society and, as such, "a leader who cares about them indeed is out to work for everybody."