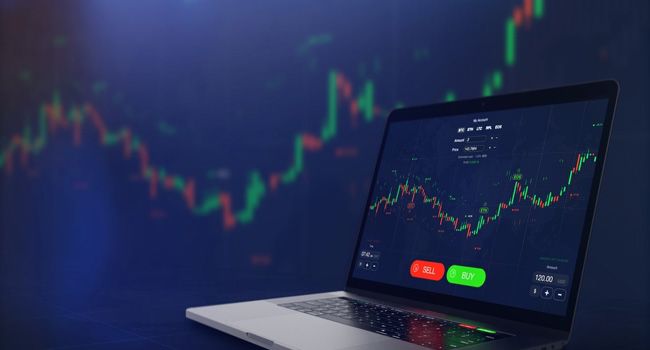 The advent of technology has transformed the way we trade financial instruments globally. Online trading platforms in Nigeria have revolutionized the accessibility and convenience of trading, allowing individuals to participate in the global financial markets from the comfort of their homes. However, with numerous online trading platforms available, selecting the best one for your needs is never an evening walk in the park. Nigerian online traders need a keen analysis before settling on any service provider. This reliable guide aims to provide you with essential insights and tips to help you make an informed decision when choosing the best online trading platform.
Reliability and Security
When it comes to online trading in Nigeria, reliability, and security are paramount. Kindly choose a reliable platform able to handle high volumes of trading activity without glitches or downtime. A reliable platform should have a solid track record and show proof of regulation by reputable financial authorities. It is essential to ensure that your personal and financial information is secure on the platform. Look for platforms that have invested in advanced encryption technology to protect your data and have secured login processes. Two-factor authentication is also an important feature that adds an extra layer of security to your account.
Range of Tradable Assets
Consider the range of tradable assets available on the platform. A diverse range of trading assets allows you to explore different investment opportunities and diversify your portfolio. Look for platforms that offer a broad selection of asset classes, including stocks, bonds, commodities, forex, cryptocurrencies, and more. The more extensive the range of tradable assets, the better chances you have of finding the instruments that align with your trading goals and strategies.
User-Friendly Interface
A user-friendly interface is essential for a seamless trading experience. The platform should have an intuitive design that is easy to navigate, even for beginners. Look for platforms that provide clear and organized market data, customizable charts, and technical analysis tools. Real-time market updates and price alerts are also valuable features to have. Additionally, the platform should offer a mobile application, allowing you to trade on the go conveniently.
Execution Speed and Order Types
Efficient execution of trades is critical, especially in fast-moving markets. Look for a platform that offers fast execution speeds, ensuring you execute your orders at the desired price without significant slippage. It is also vital to consider the different order types your chosen platform supports. Market orders, limit orders, stop-loss orders, and trailing stops are common order types that can help you implement your trading strategies effectively.
Pricing and Fees
Pricing and fees vary across different online trading platforms. It is crucial to consider the cost structure associated with the platform. Some online trading platforms charge a fixed commission per trade, while others have a tiered fee structure based on trading volumes. Additionally, be aware of possible hidden fees such as account maintenance charges, deposit or withdrawal fees, or inactivity fees. Take the time to compare the trading fees across different platforms to find the one that offers competitive pricing without compromising quality and service.
Research and Educational Resources
Access to reliable research and educational resources can significantly enhance your trading experience and decision-making process. Look for platforms that provide in-depth market analysis, economic calendars, research reports, and educational materials such as videos, webinars, or tutorials. These resources can help you stay informed about market trends, identify potential trading opportunities, and improve your trading skills.
Customer Support
Reliable customer support is crucial when trading online. The platform should offer responsive and helpful customer support to assist you with any technical issues or inquiries that may arise. Ideally, customer support should be available through multiple communication channels such as phone, email, or live chat. This service should be accessible during the trading hours of the markets you intend to trade in. Prompt and efficient customer support can make a significant difference in resolving any concerns or difficulties you may encounter during your trading journey.
Demo Account
Consider choosing a platform that offers a demo account. You need a demo account to practice trading with virtual funds, simulating real-life market conditions without risking your hard-earned money. It provides an opportunity to familiarize yourself with the platform's features, test different trading strategies, and assess the trading platform's performance. A demo account is especially beneficial for beginners. It is an essential feature for anyone new to online trading and who wants to gain hands-on experience before trading with real money.
Integration with Other Services
Consider whether the platform integrates with other services that may enhance your trading experience. Some trading platforms offer integration with third-party analysis tools, real-time news feeds, or advanced charting software. These integrations can help you access additional insights, analysis, and tools to make informed trading decisions. Check if the platform has APIs or supports connections to other services you may be interested in using.
Reviews and Reputation
Before making a final decision, it is crucial to research and read reviews about the online trading platform you are considering. Kindly pay attention to the experiences of other traders and their feedback on the platform's performance, features, and customer support. A keen eye on how a trading platform handles negative reviews can save you from unnecessary drama. Additionally, consider the platform's reputation in the industry. Look for any notable awards or recognition it has received, as these can indicate the platform's reliability and quality.
In conclusion, choosing the best online trading platform requires careful consideration of several factors. By evaluating the platform's reliability, security, range of tradable assets, user-friendly interface, execution speed, pricing and fees, research and educational resources, customer support, demo account availability, integration with other services, and reviews and reputation, you can make an informed decision that aligns with your trading goals and maximizes your trading experience. Remember to take your time, compare different platforms, and choose the one that best suits your needs and preferences. Your choices will affect the rating of online trading in Nigeria.