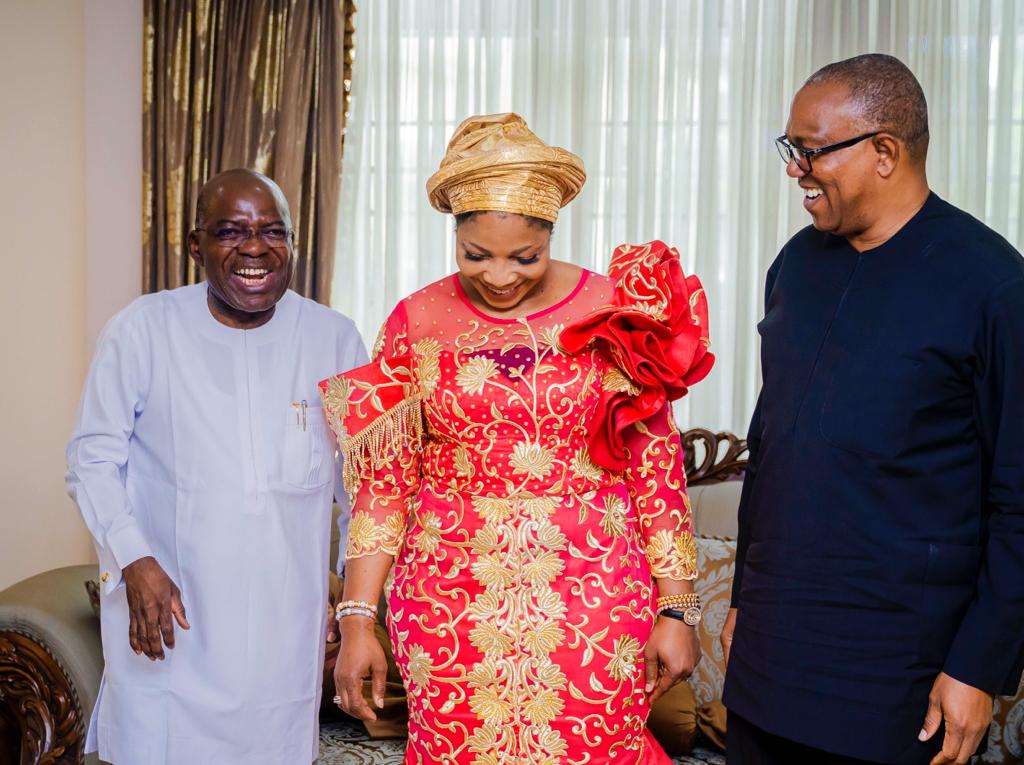 By Steve Oko
Presidential candidate of the Labour Party, Mr Peter Obi, has advised Gov. Alex Otti to take care of the poor in Abia.
Obi who spoke at the interdenominational church service Sunday to mark Otti's inauguration, said that welfare of the citizens was one of the major essence of Government.
He also told Otti to always be grateful for the grace of God upon his life.
"Do not abuse the grace of God. Let everything you do be to the good of the poor people in Abia.
"Let the poor people be happy, let the retirees and pensioners be happy," Obi, who was the Special Guest of Honour at the event submitted.
Obi expressed optimism that Abia would be fixed under Otti, and promised to return after four years to campaign for Otti's re-election.
In his speech, Otti declared that under his watch, all Abians would heave a sigh of relief, adding that very soon, their misery will give way for joy.
Otti said his administration would not only work for the poor but lift them out of poverty.
"This is the time for the people of God to rejoice. The book of Proverbs 29 verse 2 says that when the righteous is in power the people rejoice, and I know that Abia people are going to rejoice very soon", Otti declared.
Otti thanked God for the outcome of the elections in the state, assuring that he will not betray the trust reposed in him.
"We cannot thank God enough for today. We give all the praise, all the honour, all the adoration to him," he supplicated.
"We have come here to work for Abia people and Abia people we will work for. We've not come to work for big men; we believe that big men will always find their way. But the peasants, the farmers, the poor people all over the place, we have promised to lift them out of poverty and that we would do."
The interdenominational service was conducted by the Christian Association of Nigeria (CAN), Abia State.
The event, with the theme, 'The Lord Has Done Great Things for Us', held at the Trade More Event Centre, Okpara Square.
Prayers were offered for the Governor and the First Lady, Mrs. Priscilla Otti, and the Deputy Governor, Engr Ikechukwu Emetu, who was also in attendance with his wife, Adaeze.
The event was massively attended by Abians.