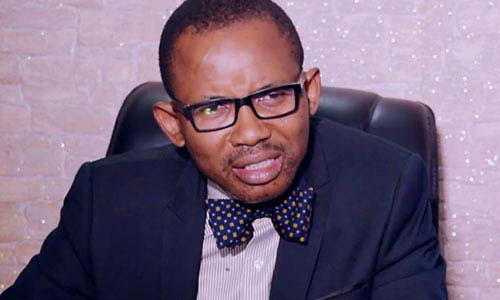 By Dayo Johnson, Akure
The Renowned Lawyer and Rights Activist, Dr Kayode Ajulo, has slammed critics for using his 2015 comments on subsidies to oppose the recent announcement by President Bola Ahmed Tinubu.
Ajulo, who was the National Secretary of the Labour Party in 2015 had opposed the statement of the new President who leveraged the 10th remembrance event of the Late Professor Bala Usman to lobby the then President Muhammadu Buhari to remove subsidy in 2016.
The 2015 statement was exhumed owing to the current stance of the former LP's Secretary on the recent announcement of subsidy removal by President Bola Ahmed Tinubu.
Ajulo, said his stance on subsidy removal in 2015 was as valid as his stance now in 2023.
He said the country has gone through different phases between now and then, saying the present realities warrant the total removal of fuel subsidy to save the country from sinking into deep financial problems.
"I think every discerning mind should appreciate the President for exhibiting strong will. I am personally saying this because he has remained committed to his advocacy on subsidy removal since 2015.
" He unequivocally campaigned on the mandate without fear and he was voted by Nigerians with that in mind.
"I can say that the President meant well for Nigerians if only for the fact that he is resolute in his advocacy without the fear whose horse is gored."
The lawyers said his comments on national issues are influenced by his passion for an egalitarian society and passion for the development of the country.
"I am not one of those people who comment on issues because it is the popular opinion and would make some quarters feel great.
" My positions on national issues are genuine and influenced by my unrepentant passion for the growth of the country.
"The lasting solution to subsidy lies in building refineries to reduce the logistics cost.
" Removing subsidy without measures to cushion for soft landing will amount to passing the sentence of sufferings on Nigerians except for Dangote Refinery which takes the position of Nigeria building one.
"The starting point to keep the prices of fuel down is for the government, which owns the crude to build its own refinery and allow others to market the distribution.
"It is in the distribution that wastage is managed properly because those that bought it for business will not allow any waste to be able to generate maximum profit from it."
The lawyer opined that the President needs to hurry in removing corruption, nepotism and all criminal tendencies.