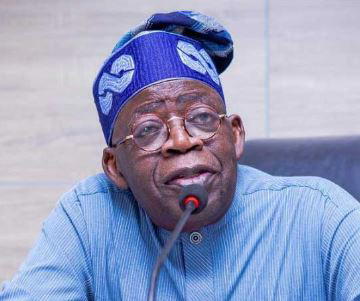 A member of the Governing Board of the Niger Delta Development Commission (NDDC), Olorogun Bernard Okumagba has stated that the end of the petrol subsidy regime is in Nigeria's interest and appealed to all Nigerians to support President Tinubu's commitment to rebuild the nation's economy, for the benefit of all Nigerians.
In a press statement dated June 1, 2023, Olorogun Okumagba, a former Commissioner of Finance in Delta State supported  President Bola Tinubu's position in his inaugural address where he  stated that "we commend the decision of the outgoing administration in phasing out the petrol subsidy regime which has increasingly favoured the rich more than the poor. Subsidy can no longer justify its ever-increasing costs in the wake of drying resources. We shall instead re-channel the funds into better investment in public infrastructure, education, health care and jobs that will materially improve the lives of millions."
According to Okumagba, the 2023 Budget only made provisions for Petrol subsidy up till June 2023. In effect, there is no appropriation for fuel subsidy beyond June 2023. Accordingly, subsidy on petrol has already been phased out by the previous administration.
Okumagba therefore commended President Tinubu for  implementing the policy as part of the government's overall agenda to re-boot the economy and make it productive for the benefit of all Nigerians.
According to the NDDC Board member, "the truth is that the fuel subsidy regime has been a drainpipe on our resources and commonwealth. The subsidy regime created a class of corruptly wealthy businessmen and women and some public officers with whom they collude to inflate consumption figures that determine the rates of subsidy payments."
The former Delta State Commissioner of Finance observed that under the subsidy regime, "Official" petroleum consumption figures in Nigeria have been significantly inflated because it is the basis on which subsidy payments are calculated and paid to petrol importers / marketers. The result is that public funds are going into private pockets with no value received for those funds.
Okumagba stated that it makes more economic sense to subsidize production and productivity than to subsidize individual consumption – which is what we have been doing with petrol subsidy. However, where consumption is subsidized, it is better to do so for essential services such as public transportation with buses, waterways and railways.
He further stated that the petrol subsidy regime has over the years encouraged the smuggling of our subsidized petrol across our borders with West African neighbours where petrol is more expensive because it sells at market prices. Marketers who can make double profits in cross-border markets as opposed to the internal Nigerian market where the petrol price is fixed do so to the great disadvantage of Nigeria and Nigerians – depleting our country's hard earned resources and creating petrol scarcity in our country.
According to Okumagba, opportunities for rent seeking and unproductive arbitrage need to be reduced in our Nation. With subsidy removal, petrol supply (via importation or domestic refining), will become more available and competitive, thereby driving down costs over time.
He regretted that Nigeria has for years been borrowing to fund subsidies on petrol importation. "We are now debt-distressed as repaying our debt is consuming a very significant percentage of our earned revenues. We should not continue borrowing to pay for "petrol subsidies" that generate nothing that we can utilize to repay the debts," he remarked.
Okumagba also stated that over N13.7 Trillion of the nation's scarce earnings, as verified by Nigeria Extractive Industries Transparency Initiative (NEITI) spent on subsidizing petrol consumption from 2005 to 2020 could have been better ploughed into the critical sectors of education, healthcare, and reduction of poverty, critical indices of Human Development Index (HDI). This amount excludes the figures for 2021 to half-year 2023 estimated at over N7 Trillion.
According to Okumagba, other strategic sectors that savings from removal of petrol subsidy can also be channeled to, are agriculture and improved transport infrastructure because Nigeria possesses abundant arable land areas that are uncultivated because they are not presently accessible, while good road infrastructure will reduce transport costs, making it easier for businesses to reach internal and external markets.
Olorogun Okumagba therefore urged the Federal Government to design and implement programmes that will cushion the effect of the subsidy removal on the masses such as a cash-transfer scheme targeted at the poor, reduction of excise taxes payable by citizens, subsidy of public transportation by buses, railways and waterways to free up the earnings of our citizens and  increase their purchasing power.