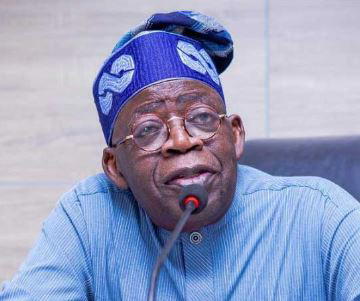 By Victor Ahiuma-Young
MORE facts have  emerged on how the Federal Government used  blackmail and other mechanisms and ambushed Organised Labour to suspend its planned strike over the removal of subsidy on Premium Motor Spirit, PMS, commonly known as petrol.
Leaders of Organised Labour had Monday night suspended the planned nationwide strike intended  to force the new administration of Asiwaju Bola Tinubu to revert to the Pre-May 29, 2023 pump price of N185 per litre as against the 200 per cent hike in price, which was scheduled to commence yesterday. 
Recall that Nigeria Labour Congress, NLC, had Sunday shunned the rescheduled meeting after the earlier meeting held on Thursday, June 1, 2023, ended in deadlock, insisting that the government revert to status quo or the old pump price of petrol as a condition for further meeting.
However, NLC's counterpart; the Trade Union Congress of Nigeria, TUC, attended the meeting and made demands including N200,000 minimum wage.  In a U-turn on Monday, the NLC returned to the negotiation table with the government.
About four hours into the meeting, leaders of TUC who had earlier adjoined its meeting with government to Tuesday after parties informed that progress had been made, joined the meeting.
Over an hour after TUC joined the meeting, Organised Labour and governmnet representatives reached an agreement leading to the suspension of the planned strike.
Giving insight into the under currents that forced Labour in reaching a compromise, one of the labour leaders who spoke to Vanguard in confidence, alleged that the governmnet used the National Industrial Court, NIC,  and others, to ambush  Labour to scuttle the nationwide planned strike.
According to him, "on Monday morning, several influential Nigerians started intervening and imploring us to return to the negotiation table. Similarly, government officials were calling us relentlessly."