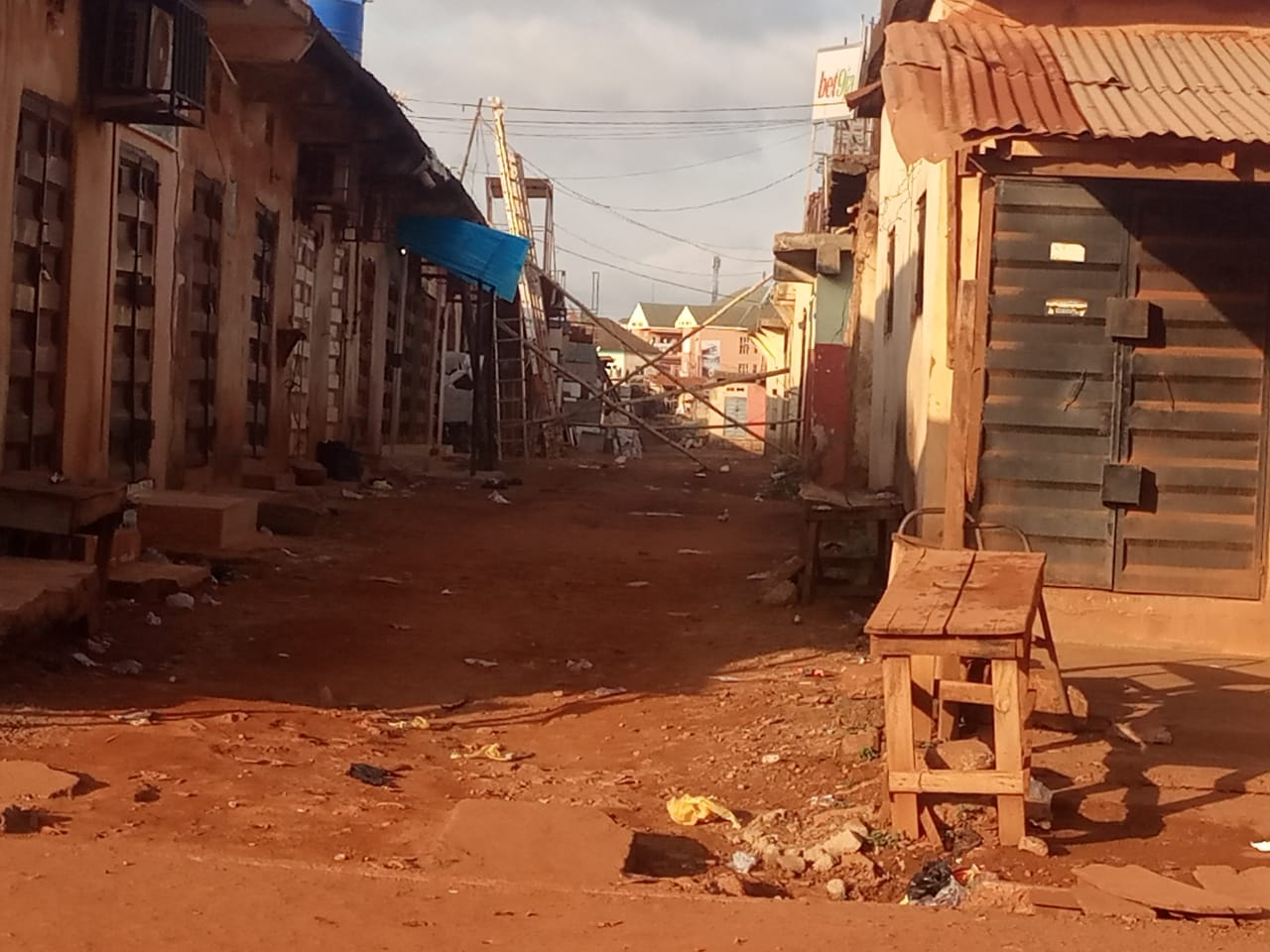 Gov. Peter Mbah of Enugu State on Monday visited the State Secretariat to monitor civil servant's compliance with a Government order to vacate Monday's sit-at-home.
The governor, who was accompanied by the Secretary to State Government, Prof. Chidiebere Onyia, recorded the level of compliance to 60 per cent.
Mbah also visited the Ministry of Lands, Office of the Accountant General of the State, Ministry of Finance and Ogbete market among others.
The News Agency of Nigeria (NAN) reports that Mbah had on Thursday declared an end to Monday's sit-at-home in Enugu saying it kills the spirit of entrepreneurship, commerce and creativity among the residents of the state.
He had also threatened to ban schools, markets, retail outlets, hospitals, transporters, and malls that continued obeying sit-at-home orders after its cancellation in the state.
He also set up a task force to monitor the compliance on June 5.
Meanwhile, there was partial compliance with Gov. Mbah's order as there was little vehicular and human movement at the state capital.
At the Government House and the state secretariat, some officials were seen taking attendance of workers present at their various offices.
Briefing newsmen after the visits, Mbah said there was a 60 per cent level of compliance and ensured that the people would come out and do their business.
"We do have the compliance of 60 per cent. It has started today and we issued the statement on Friday, let's assume that some people did not get it," he said.
He added that the target of the state government was to see that people were productive.
"Our people are known for hard work and we cannot have people who do not have a stake in the economy to dictate to us when we will go to work and when we will sit at home," he said.
He urged the people of the state to go about their duties every Monday, assuring them of their safety.
He said the devastating effects of the Sit-at-home were enormous, socially, economically and otherwise.
When the governor visited the secretariat, some civil servants reported working
Some of the civil servants who spoke to NAN said they could not report to work because of the fear of the unknown.
A civil servant, who pleaded anonymity, attributed the low compliance to lack of transportation and fear of being attacked.
The worker said they could not afford to risk their life coming to work and no one knew when those enforcing sit-at-home orders would strike.
According to her, Gov. Mbah shouldn't have made the order public as it will attract the wrath of those who initiated the sit-at-home order.
A civil servant who simply gave his name as John said he came early at the bus stop but could not see a bus to convey him to his office.
"I was so scared because I could hardly see anyone around as everywhere was so deserted and I have no option but to go back home.
"I am appealing to those enforcing the order to reconsider their actions as it kills the economy of the state and put fear on people," he appealed.
Another civil servant who pleaded anonymity said he managed to come to work for fear of being sacked and also to register his name.
He acknowledged that his office was almost empty as many staff did not report to work.