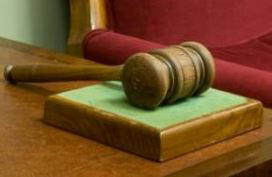 John Alechenu, Abuja
A group of Christian leaders under the aegis of Christian Organization of Nigeria (CON), Thursday cautioned politicians especially Senators-Elect against weaponising religion.
Spokesperson for the group, Bishop Blessing Fashola of the Celestial Church, said this at a media briefing in Abuja, on Thursday.
He explained that what Nigerians need at the moment was visionary and purposeful leadership capable of solving its socio-economic problems.
Speaking about the ongoing struggle for the Senate Presidency, the group welcomed the decision of senators-elect to reject the attempt by the All Progressives Congress (APC) to foist leaders on the National Assembly.
Fashola said "We, the Christian Organizations of Nigeria (CON) is calling on the Senators-Elect to discountenance miscreants and enemies of democracy trying to use politics of divide-and-rule to discourage Senators-elect from the People's Democratic Party and other opposition parties from voting for Sen. Abdul'aziz Yari as the next Senate President.
"The hollowed Chamber of the Senate is where Nigeria must speak as one united and indivisible entity hence every Religious, Ethnic and Racial divisions must be highly discouraged.
"After a critical assessment of all the contestants irrespective of their religious divide we have chosen to endorse H.E Sen. Abdul'Aziz Yari, because he is the most capable.
"CON is apolitical and does not share the myopic reasoning that a Christian must be endorsed because we do not see any Christian from the lot contesting that is more capable that Sen Yari.
"The Christian Organizations of Nigeria (CON) calls on the Senators-elect to jettison any and all such endorsements. Nigeria is our common patrimony and we must all rise up to endorse only candidates who have not sold their souls.
"We are passing a vote of confidence on the former Governor of Zamfara State, His Excellency Senator Abdul'Aziz Yari's ambition to become the next President of the Senate.
"It must be stated that given the peculiarities of time, the need to have leaders with experience and the capacity to hit the ground running should be emphasized in this current dispensation.
"This much has been the trademark of Senator Yari, hence our endorsement of his aspiration, which represents the country's best interest in this critical time of our existence,"
He further said, "We must admit that what the country needs at this point is leaders with capacity regardless of ethnic and religious affiliations.
"Nigeria needs leaders that understand the dynamic nature of the country, which can only be brought about through hands-on experience in governance.
"Senator Yari's credentials speak volumes of a man on a mission to contribute to sustainable growth and development. He has demonstrated competence and capacity and has built bridges across the divide.
"Senator Abdulaziz Yari is one of the few Nigerian leaders preaching religious and ethnic tolerance.
"He is a firm believer in One Nigeria. This much has defined his approach to issues that have assisted in bringing about peace and tranquillity across the country."