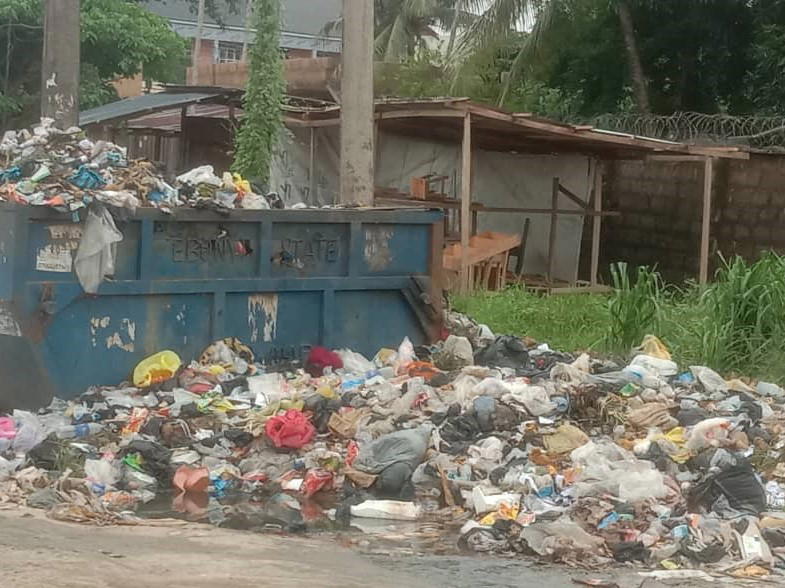 By Peter Okutu, Abakaliki
Barely eight days after former Governor David Nweze Umahi handed over the mantle of leadership to Governor Francis Nwifuru of Ebonyi State, refuse is becoming apparent on major streets within the Abakaliki metropolis.
The routine disposal of refuse coordinated by the State Ministry of Environment, which aided the clean-up of the State is gradually disappearing as residents of Abakaliki have raised alarm over the strange development.
Residents who spoke with Vanguard expressed dissatisfaction over the increase of refuse at strategic locations across the metropolis and noted that with the heavy downpour constantly witnessed some days ago, the development could be led to the decomposition of these refuses and the outbreak of diseases if nothing drastic was done to tackle the menace.
Vanguard investigation revealed that the entrance to Chinedu Ogah's Avenue, New Kpirikpiri Market, Benard Orogwu Street among others have become an eye-sore to residents of the State.
At Cirene Hotel road, a new dump site has emerged as refuse are seen indiscriminately dumped in the area.
A resident, Mr. Nnamdi Orji called on the present administration led by Rt. Hon. Nwifuru to activate refuse disposable mechanism that will guarantee proper and sustainable clean up of the State.
"This development is not making us happy at all. If nothing drastic is done, there could be an outbreak of diseases related to airborne. These refuses are increasing by each passing day.
"The appointment of the Commissioner or SA on Environment is very critical now, so that responsibility could be taken up in ensuring that our environment is healthy, conducive and habitable.
"My fear of possible outbreak is the rain that is soaking these refuses. Apart from that, it is gradually entering the road and this might even cause an accident as commuters and pedestrians are now battling for the control of the road."
While other residents have expressed confidence that the present administration would tackle the development head-on, others advised Governor Nwifuru to immediately activate the Contractors handling the cleanup during Umahi's administration or assemble new indigenous contractors to rescue the State from its current environmental challenges