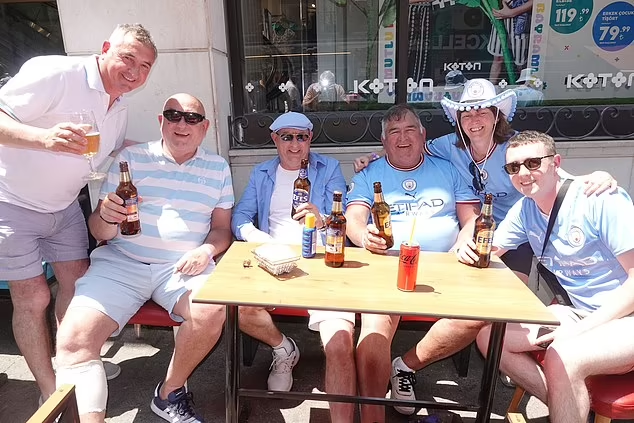 Manchester City fans are continuing to enjoy the Istanbul atmosphere, as they party ahead of their Champions League final.
The City supporters are downing pints as the sun came out and temperatures soared to 25c, as the crowd make their way out to the Ataturk Olympic Stadium.
Extra barrels of beer and fresh crates were seen arriving at bars linking the cramped downtown area of Nevizade Street in the historic city famous for being where West meets East.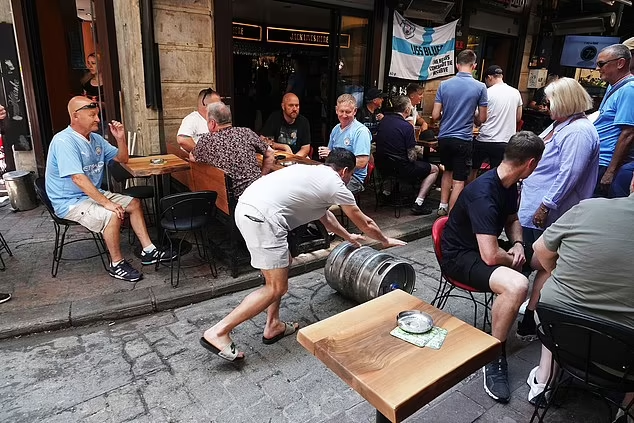 As the Islamic call to prayer rang out from nearby minarets they were drowned out by chants of 'City, City' as hundreds of fans sat in the sunshine soaking up the atmosphere.
Shopkeepers, bar owners and restaurant bosses were delighted and said to have been making a fortune with one telling local media, " I'm so, so happy. My business has never been better, people are spending money like crazy and I'm running out of beer."