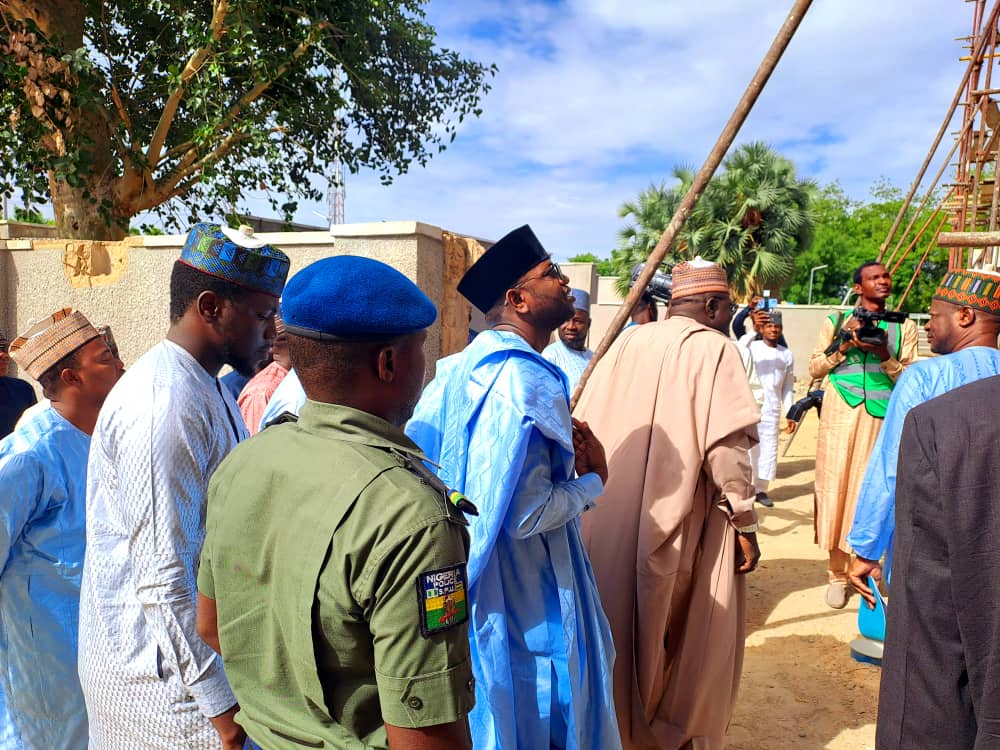 …To  reconstruct Aloe Dam bridge
By Ndahi Marama, Maiduguri 
North East Development Commission (NEDC) has expended N1.6 billion for the construction of 40 labour rooms extension to decongest the overstretched maternity ward at the University of Maiduguri Teaching Hospital (UMTH), Faculty of Engineering at the Borno State University and the Commission's state office in Maiduguri.
NEDC is also committed to reconstructing the Aloe Dam bridge that had destroyed irrigation facilities and structures in Konduga local government area of the state.
Vanguard gathered that, Alau Dam supplies over 70% of drinking, domestic, and irrigation water to residents of Maiduguri and its environs.
The Managing Director of the Commission, Umar Abubakar Hashidu, while inspecting four ongoing projects in Maiduguri yesterday, said the Dam construction followed a request by Chad Basin Development Authority to the commission to intervene.
He said the reconstruction of the dam, which overflows and destroys irrigation facilities and structures, will address perennial flooding in the community before the commencement of the rainy season.
He said the importance of the Alao Dam cannot be overemphasized, noting that the water provides a lot of irrigation activities for food, vegetables, and others, hence the need to retrofit the structure.
Hashidu said that most of the NEDC projects revolve around water, sanitation, medical and other critical areas that touch the lives of the people, "These are areas where the commission's interventions are greatly needed.
At the teaching hospital, the MD who visited alongside the commission's chairman, Barr Bashir Ba'ale and other management staff expressed satisfaction with the quality of all the work done and pledged to do more in uplifting the standard of living of the people in the region.