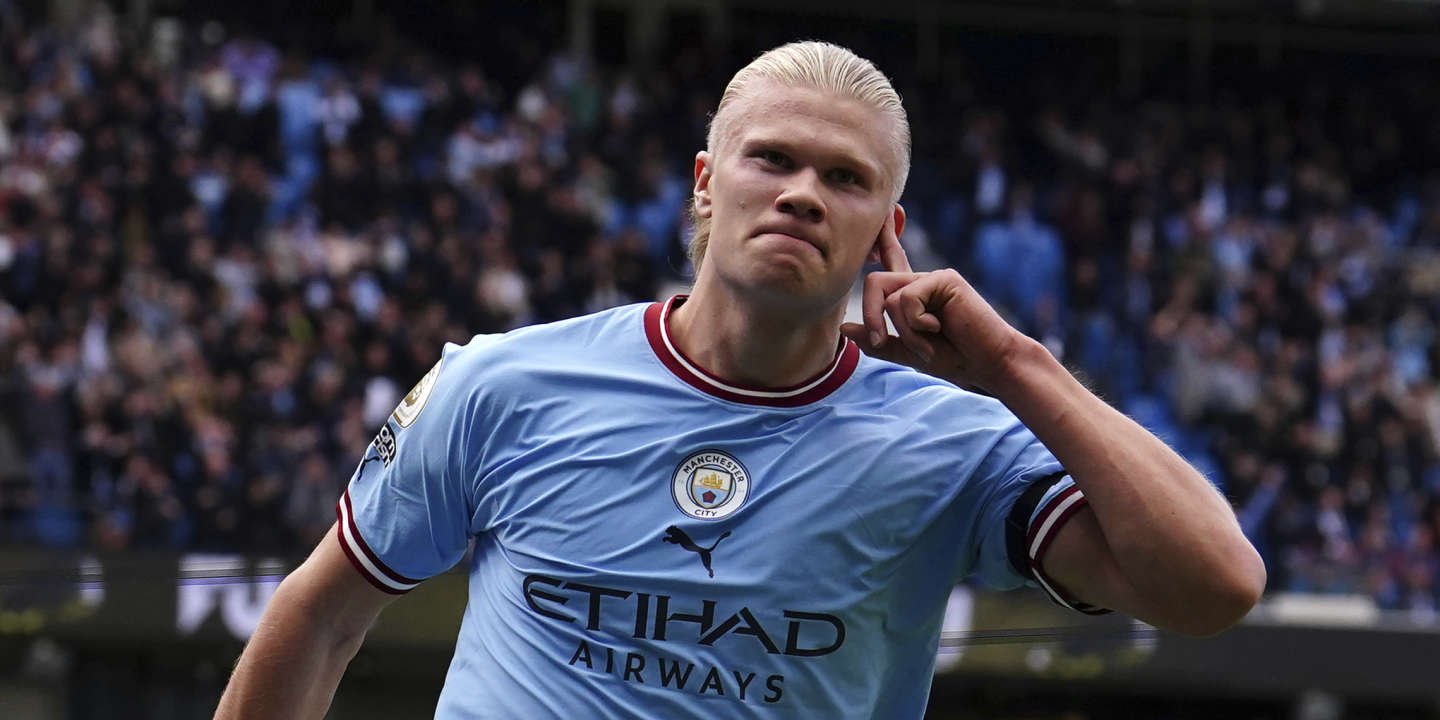 Manchester City's Erling Haaland celebrates after scoring his side's third goal during the English Premier League soccer match between Manchester City and Manchester United at Etihad stadium in Manchester, England, Sunday, Oct. 2, 2022. (Martin Rickett/PA via AP)
Manchester City striker Erling Haaland has revealed how concerned he was watching the team lose chances last season.
Haaland netted 36 times for City as they went on to win the Premier League title for a third consecutive season.
Speaking on Rio Ferdinand's Between The Lines, Haaland said: "It's a good thing to be good at tapping balls in.
"Last season, I watched so many times when crosses would go through the whole box and no one was there. I was imagining myself being there and thinking I'd slide that in.
"I was thinking of that when I came here. I'm not the one that's going to create chances, but I have my role in the team. And that's this (tap-ins). My job is to help the team put the ball in the back of the net."