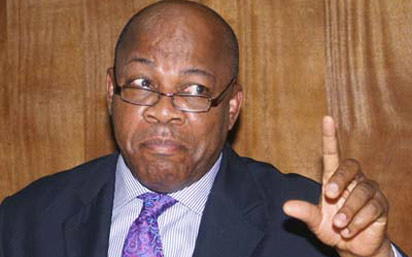 *Agbakoba
By Juliet Umeh
SENIOR Advocate of Nigeria, Olisa Agbakoba, yesterday asked President Bola Tinubu to meet with regional ethnic groups to unite the country he described as currently very divided.
According to him, the country has not been so divided as it is at present and should be united for progress.
He also said the service chiefs, including chairman of the Economic and Financial Crimes Commission, Abdulrasheed Bawa, should resign from their positions.
The groups include the Pan-Yoruba socio-political organisation, Afenifere, its counterparts in the South East and South South, Ohanaeze Ndigbo and the Pan-Niger Delta Forum, PANDEF, respectively, as well as the Middle Belt Forum, among others.
Agbakoba, who made the call in an interview on Arise TV's The Morning Show yesterday, said the nation was so decided along ethnic and religious lines now that the President required the support of the regional groups to reach their people and weave the country together.
He said: "A lot is expected of him and here are a couple of things, I would say national unity because the country is so divided that nothing can happen without President Tinubu making a big attempt to unite Nigerians.
"I would suggest that he can call a meeting of the sub-nationalities of Nigeria. The Afeniferes, the Ohanezes; because these guys have a very strong hold on their ethnic nationalities.
"If that happens and it is successful, that then pushes the way forward for him to unleash a couple of big programmes.
"One would be insecurity. I would say all service chiefs should honourably resign. All of them, including the Inspector General of Police because they've not done well. President Tinubu cannot go on with these service chiefs. We need to create a new security infrastructure."
On EFCC and Bawa, Agbakoba said: "The anti-corruption process is not working. I have challenged the constitutionality of the EFCC, it is a behemoth.
"EFCC needs to be dismantled, Mr. Bawa needs to go because what he's doing isn't attracting people's confidence. He's always in battle with everybody."
Now he's battling Matawalle. That's no way to fight corruption.
"So we need to see Mr. Bawa step aside honourably, so that the anti-corruption process can be seen to be genuinely fought by the president without any equivocation.
"All the guys who took part in the old government should honourably step down. He needs new people and a new security architecture."
He advised Tinubu not to look at what his predecessor, Muhammadu Buhari, had done or not done rightly in order not to be distracted.
"Buhari's era is gone and should be put behind us. He should move forward to ignite hope in the people," he said.