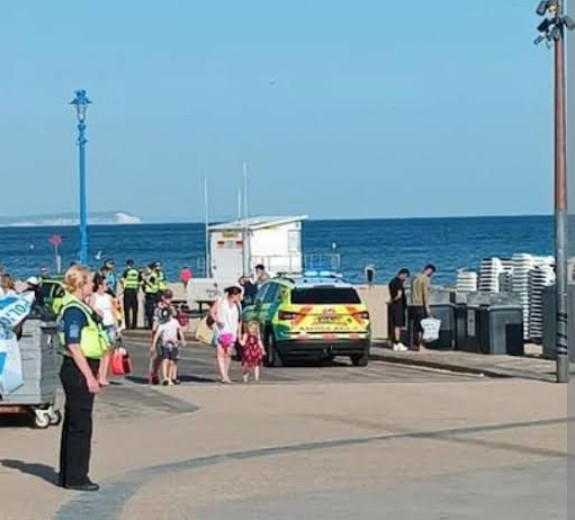 A man has been arrested in connection with the death of a 17-year-old boy and a 12-year-old girl at Bournemouth beach, the United Kingdom in the early hours of Thursday. 
Dorset police said the man was held on suspicion of manslaughter after an incident at the beach. 
According to the Guardian UK, police responded to the beach near Bournemouth pier after receiving a call for assistance at 4:32pm. 
Emergency responders recovered 10 people from the water, including the man in his 40s who investigators later arrested in connection with the incident.
The boy and girl, who sustained critical injuries, were transported to a hospital, where they both died, the Guardian UK said. 
The ambulance service treated the other eight people who were pulled from the water for non-life threatening injuries.
Dorset police, along with the marine accident investigation branch and the Maritime and Coastguard Agency, have launched an investigation into the deaths.
"Our thoughts are with the loved ones of the young people who tragically died and we are doing all we can to support their families," said DCS Neil Corrigan of Dorset police. 
"We are at the early stages of our investigation and would ask people not to speculate about the circumstances surrounding the incident."
The MP for Bournemouth West, Conor Burns, said the incident was a reminder that "danger is ever present" on beaches and in the sea.
"Thoughts with everyone associated with the dreadful events unfolding in Bournemouth this evening," he said.
 "A salutary lesson that our beaches and ocean can give much pleasure but danger is ever present. Thanks to the lifeguards and the Air Ambulance who we can take for granted."