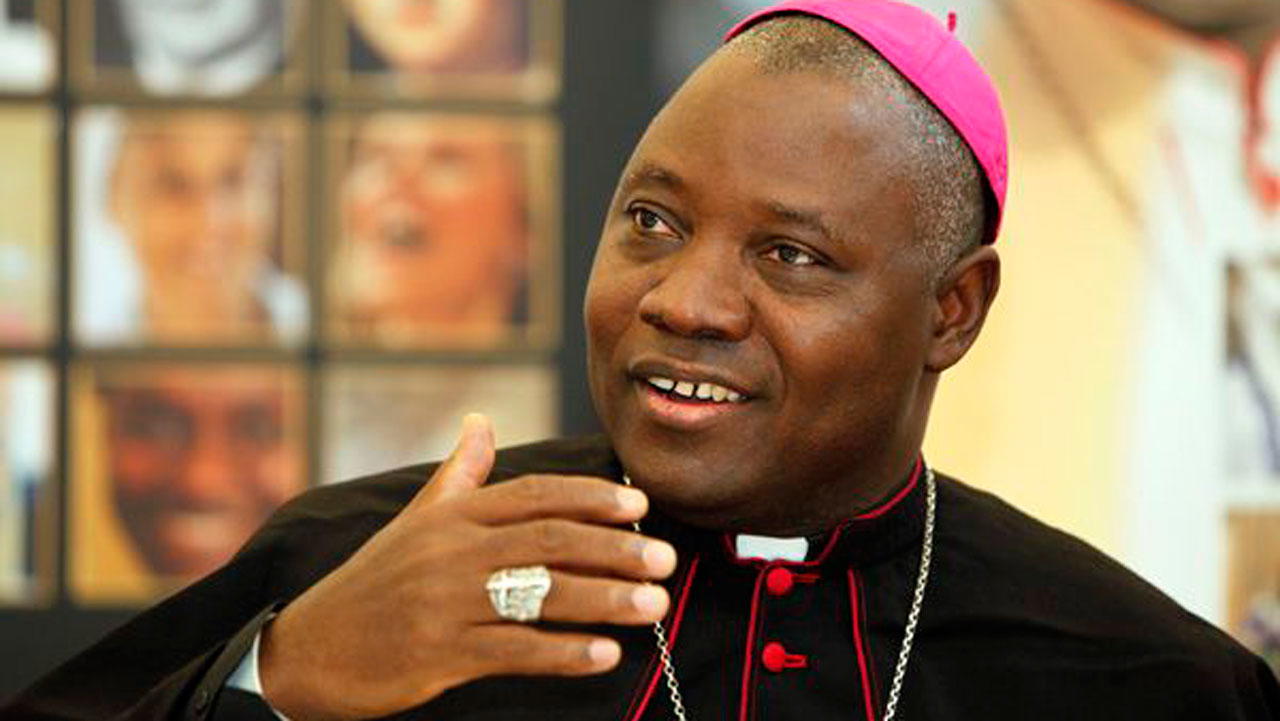 By Luminous Jannamike
The Catholic Archbishop of Abuja, Ignatius Kaigama, has called on the new administration of President Bola Tinubu to take deliberate steps to unite Nigerians, improve infrastructure across the country, and strengthen the fight against corruption.
The cleric made the call on Sunday in his homily at Our Lady Queen of Nigeria Pro-Cathedral, Abuja, where he spoke about the divisions present in Nigerian society.
He said, "It is no secret that we are divided along ethnic, social, economic, and political lines; but we must strive harder to live out the spirit of our national motto, 'unity and faith, peace and progress.'
"Our leaders must take the lead in the pursuit of what unites, foster a true spirit of nationhood, good neighborliness and patriotism over sectional interests, ethnic loyalty, or religious myopia."
The Catholic Archbishop also urged the government to address the recent fuel price increase due to the removal of petroleum subsidies, emphasizing the need for urgent action to mitigate the negative effects on the population.
Kaigama recounted his recent experiences in Portugal and Spain, highlighting the stark contrast between the quality of infrastructure and security in those countries compared to Nigeria.
He said, "While I was abroad, I had no experience of failure of electricity; no water shortage; I saw good roads which lead to small settlements. I could leave for the airport at 2 am or 4 am with no slightest fear of being attacked by bandits or terrorists.
"Nigeria is unable to construct excellent hospitals and schools, and our leaders with the means are often seen patronizing these institutions abroad where things are working normally, instead of replicating the same facilities at home," the Archbishop added.
While expressing his hope that the new government would put an end to borrowing large sums of money without using them productively, he called on the new government to improve the nation's infrastructure and reduce corruption-related issues.
His words, "We call on our leaders to restore security, break the network of corruption, and reduce the high cost of governance.
"We hope that there will be an end henceforth to borrowing huge sums of money (piling humongous debts) and not putting them to productive use."
Nevertheless, Kaigama urged Nigerians to grow in love one another and work together to build a better future for the country.