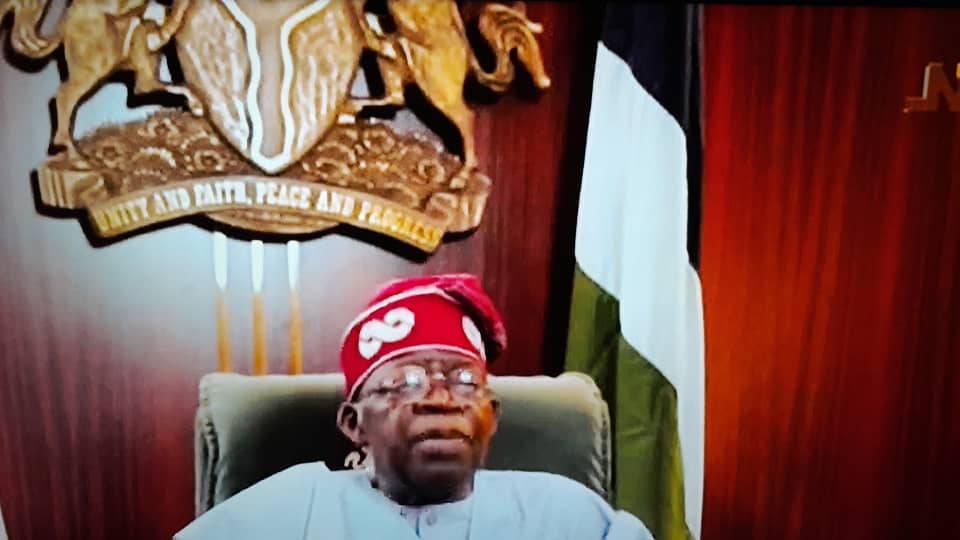 Former minister of labour and employment, Festus Keyamo, SAN, has described President Bola Tinubu as one of the most faithful political 'soldiers' of the winner of the annulled 1993 presidential election, Chief MKO Abiola.
Keyamo stated this in a statement via his verified Twitter handle on Monday.
The former minister shared a photo showing the late MKO Abiola, who won the election; late General Sani Abacha, who became military Head of State after the election was annulled; and Tinubu who became President three decades later.
In the caption, Keyamo described Tinubu as Abiola's political soldier.
He wrote, "Today, being June 12, 2023, which is exactly 30 years after the 1993 elections, one of the most faithful political 'soldiers' of the winner of that annulled election (Chief MKO Abiola) has just addressed the nation as President and Commander-in-Chief of the Armed Forces.
"God Almighty, in His wisdom, also deemed it fit to preserve the life of two men to see this day: one is the 'evil genius' who annulled the election and two is Abiola's kinsman from Ota who supported the annulment and has tried to play 'God' in the affairs of our nation.
"In all of these, I have never seen a better scenario in the annals of our nation which fits the saying that life, indeed, has come full circle!"
June 12 is celebrated in Nigeria as Democracy Day. It commemorates the day Nigeria's freest and fairest election was annulled in 1993 by the military, leading to widespread protest.