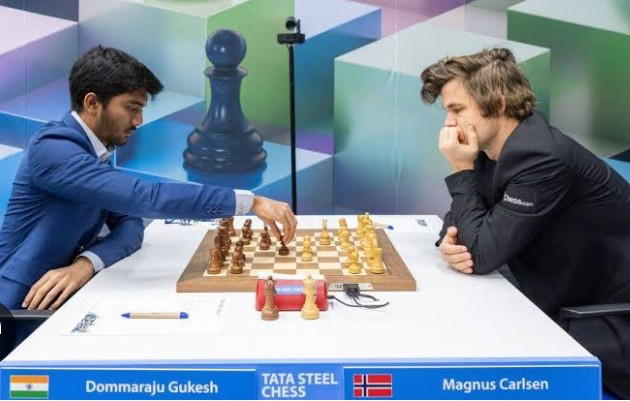 By Biodun Busari 
A 17-year-old Indian chess sensation, Dommaraju Gukesh has defeated Magnus Carlsen, the world number one chess grandmaster. 
Gukesh beat the five-time world champion, Carlsen in a blitz event ahead of the Norway Chess tournament, according to CNN. 
The teenager, afterwards, was presented a cake by the organisers in celebration of both his birthday and the victory.
The blitz event in which Gukesh beat Carlsen on Monday was held to determine each players' seeds for the classical event which followed.
In the tournament, which took place in Stavanger, Norway, 10 players competed in a single round-robin tournament.
The winner will receive approximately $68,400 with second place winning $36,500.
Aside Gukesh and Carlsen, a whole host of the world's best players participated including Alireza Firouzja, Anish Giri, Wesley So, Hikaru Nakamura and Fabiano Caruana.
After three games of the official tournament, Gukesh was in fourth in the standings with one win, one loss and one draw.
Carlsen remained down in eighth without a win after two draws and one defeat. Caruana was atop the standings.